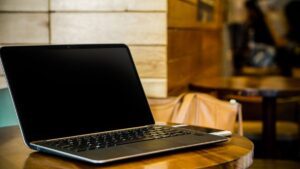 By S. Jack Butala
Most real estate investors don't know that you can purchase great property in very rural areas for next to nothing and own it free and clear. 10 acres Nevada for $1,000 or 2.5 acres in Northern Michigan for $2,500 or 40 acres in West Texas for just a few grand.
We have made a career out of this effort.
Many new investors have real trouble getting past that first deal. I continue to respond to questions regarding this topic in various places.
I wrote this blog entry to try to help anyone who is searching this topic.
Here is my advice:
1. Find a great piece of land for sale on a website like landwatch or landandfarm (no affiliation in any way) that is listed for $1K or so. Follow what I can the rule of the "4 As" The property should have Acreage, be Affordable, have good Access and sport some type of Attribute i.e. "close to the grand canyon", or "lake view" or "great for mobile homes."
2. Buy it without an escrow agent so you actually learn how property is conveyed and recorded.
3. Dress it up for presentation on the internet with great pictures, maps and a class-A written description. Find a property on the internet and use it as an example of how to post your land (like a $22 million dollar home in Bel Air) and create a posting that is equally impressive).
4. Mark it up 100% (yes, double) and sell it. The property will sell quickly if done correctly. Don't use an escrow agent on the sale either.
Suggestions: Make sure you buy it right. Look at other like kind properties and be sure you are priced well below the asking price of the others. You may have to submit 10+ offers or more to get the right deal.
You will make a ton of mistakes on the phone, with paper work and all the other details associated with the deal. It's only a few hundred bucks and now you're ready to move forward with more money at stake.
Like kissing a really pretty girl, this will give you confidence you need to move on to better opportunities.