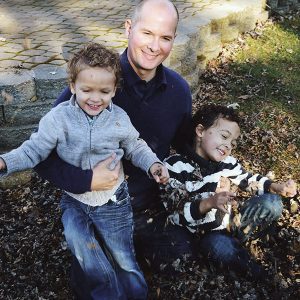 I was blown away by the amount of authentic, genuine, real-world expertise Jack and Jill provided on their podcast and free education. But what they provide and continue to update inside the membership is absolutely priceless. In my first month implementing their land investment program, I have purchased 7 parcels worth over $35,000 for only $5950!

Land Academy is an amazing and life changing resource for someone who wants to be his own boss and loves real estate. I was lucky to find Jack and Jill's podcast. I immediately purchased their $10 000 for month cash flow for life program, which will show you exactly how to start in this business. Jack and Jill's podcast motivates me to keep going daily. I'm in the middle of finishing my first four 40 acre land deals. This guys are amazing pros and motivators! Thank you Jill and Jack!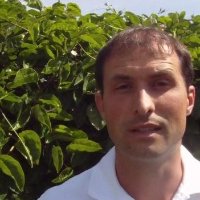 Luke Smith
RuralVacantLand.com
Properties sell everyday, it is hard to keep track of them all. This one I bought about a week ago for 11K sold with online check out. The buyer put it on his credit card on Thursday. Today, Monday I spent the money on a new 160 acres I hope to sell for 50K plus. Its easy to start with the smaller ones and parlay it into the bigger ones. Thank You Land Academy for teaching me how.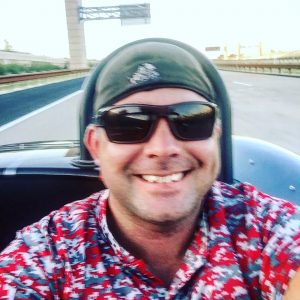 For many of the real estate courses on the market, you are left with missing pieces to the puzzle. I was introduced to you all by my best friend and business partner (different venture), in our first 2 months involved with LA, we have acquired 7 properties between the 2 of us and have only slowed down to catch our bearings on the process. People laugh at me when I say how easy it is… while they laugh, I'll keep buying property!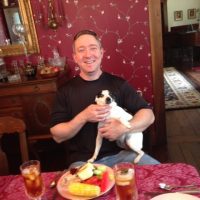 I spent fourteen years looking for the right vehicle for creating wealth and financial health for my family. One day after looking through Seth Williams' site, I was introduced to jack and Jill.
Since then I have purchased over $40,000 in equity for less than $3,000.
I have–right now–deals in process ranging from 2 acres to 640.
All of this has taken place in the span of a few months.
Never in any of the previous attempts did I see this kind of result. Never. The model is special since the vast majority of the population are conditioned to believe unimproved land is worthless. Real estate investors view it as illiquid.
I have a good job. I'm what many consider "highly educated." I make over one-hundred thousand dollars a year at my job at one of the nations largest pharmaceutical research and development companies. I am 41.
However. I take care of an aging parent. I have neurological medical problems. I want out of the rat race. I lived on the beach in Tahiti for a month when I was in college. I want to do that every year. I want to not worry at all about money. That is my vision.
Jobs basically suck. I always knew that if I kept pushing I would eventually find the true diamond. The diamond that would lead to my vision. Landacademy is that diamond. The one that is setting me free.
I have no vested interest in writing this. I will receive no compensation other than my own freedom, and frankly wish that they wouldn't allow any more people in. But I also know there are others out there that are like I was.
I am forever indebted to those two people. Jack Butala and Jill DeWit. For teaching me how to buy and sell dirt.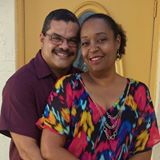 Thanks for reaching out to me to share my testimonial. A flood of emotions comes over me when I think about the blessing this had been since I joined the academy almost a year ago.
I started on this journey while going to school online, working a demanding full-time job ,married and grandfather. I'm the investor that enjoys my job and wanted to add some passive income towards retirement. I only feel I have officially have been working deals for 6 months. We had to take a hiatus do to a SFR flip that sucked the life out of us. We are back strong and have acquired 4 properties from a recent mailer and have three more on deck for acquisition. I was planning on working another 15 years, but since introduced to land Academy and the principles of flipping land I have decreased that to 6 years. It would be sooner but I am fully vested and want to get my full pension. I was first introduced to land Academy from your response to a question I had on Bigger Pockets about Tax Deeds. A year ago you answered a question and changed my life forever. A few highlights of my experience:
The Land Academy Package takes you step-to-step to making your first deal
You can easily make 2 to 3 times your investment per deal
All the forms you need are included in the package
The DVD's step you through the process from acquiring land, advertising, and collecting your money
As a Pro Member the "extra's" you get are true benefits and huge savings on those products.
No up-selling or constant pressure to buy more products
Weekly ambition calls keep you plugged into the business
There is a true feeling of family in Success Plant and among land Academy members.
Only takes a weekend of work or as much as you want to devote to get started.
I know you said a few sentences, are you crazy? How could anyone spend a few sentences trying to get across what a wonderful program this is and the benefits it has.
Once again, thanks form the bottom of my heart to both you and Jack.
Michel aka M&M's realty Flipz, Inc (Michel&Maggie)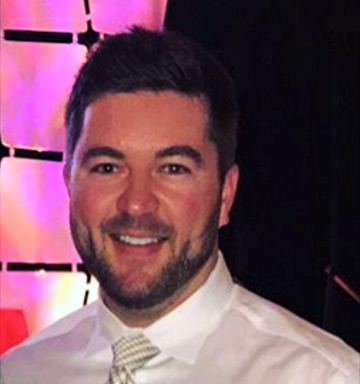 Hey Jill,
Definitely interested in the Affiliate Program. I've already been doing this on my own on several occasions! I sent a testimonial in to (another educator) a long time ago (before I found you guys) because he was offering a reimbursement if you complete your first deal within a certain amount of days. Several people have reached out to me on Facebook asking about (it). I never bash his program, but I always let them know about Land Academy and SuccessPlant.
After doing both programs it's night and day how much more in depth and personable yours is, and I simply tell everyone the truth. I love how much you and Jack care and how you make it almost impossible (not) to succeed even if someone gives 10% of their potential. That's a powerful statement! If I can save just one poor soul that thinks they have to use county tax delinquent lists that are in a "matrix like" language that's impossible to decipher, then I will take that as a huge win. I know for a fact one of the guys that I talked to quite often on facebook joined SuccessPlant and maybe signed up for Data2Doorstep…. I honestly love talking to friends and family about our business model because it is so simple and profitable.
There is a sense of fulfillment in this business that comes full circle on every deal – Helping someone get rid of property they know longer want or need, finding someone who wants that same property and giving it to them at a wholesale price, while still making plenty of money for myself at the same time.
Thank you for making this business seem easy. And for the days when it's challenging, thanks for lending an ear and a forum for answers and growth!
Thanks for everything!
All the best,
Kyler Dawson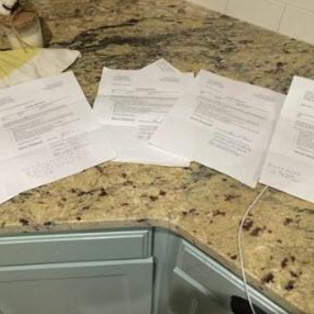 July 5, 6:12 P.M. Facebook Messenger
Trevor P:
Jack, [I'm] putting my first mailer together and I cannot believe how good this information is on [the LandAcademy Membership data] and how CHEAP it is. I have sent thousands of letters to commercial and apartments owners in the past. Blows it away! Especially compared to talking to uninterested county employees. Thanks again! Look forward to getting dirty. As all direct mailers know "the deals are in the data" keep up with the nitty gritty details. Watched the 4th CD about 10 times now. Thanks again!
Jack:
Thanks, a million, Trevor.
Trevor P:
No, thank you and Jill. My family has bought and sold ranches, buy by the ranch and sell by the pasture. But [I'm] looking forward to learning this micro investing and being able to actually turn it into a business ala "E-Myth" and hope to help the community once I become more proficient. Have a great night!
Jack:
With your permission, I'm going to share your comments?
Trevor P:
Sure, … just the data is fantastic. and I'm getting 1,000 names for $50 with 5 freak'n filters. [I'm] pretty sure my best numbers before for 1,000 [owners] was damn near $400.
Jack:
[I'm] really glad you are experiencing the real value in what we provide, man. Let me know if I can help after you get your feet wet and get to the offer stage. Great work.
Aug 13, 2:27 P.M. Facebook Messenger
Trevor P:
All 40+ acres and at least 50% [below] market [value]. Thank you, Jack and Jill +1+1+1
"Signed offers back from first mailing"
Jack:
Trevor, I knew from the beginning, you would be one of the star performers in our membership group.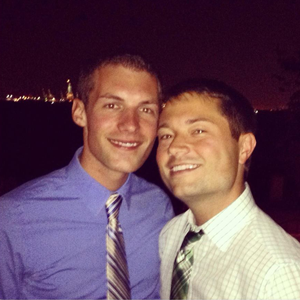 Hi Jill,
I hope you're doing well. I wrote you a couple of weeks ago and let you know that Ryan and I hit a new personal record- three properties in one week! Well… today we sold four in one day, with a net profit of almost $42K!!!! By the way, we already had sold three earlier in the week. That definitely moved the needle for us in our business. We are so grateful for you and Jack and all of the wealth of knowledge you consistently share. We're looking forward to the house program coming out in Q1 of next year and tackling that as well. We're so glad our paths crossed. Thank you again for everything; you guys rock! :)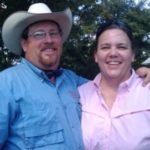 Thanks so much! We really appreciate you and Jill and everything y'all do for your people. We have been in the RE business for several years and we have spent more money than I want to think about and have had a lot of rough experiences and been lied to many times. Land Academy is so different and such a breath of fresh air.
Thanks again.