No matter where you are in your journey, we're here for you.  
Whether you've just heard about buying and selling undervalued land and want to know more or you have already established a successful land business, you've come to the right place.  
We'll meet you where you currently are in your career, support you through each step and celebrate together as you meet all your land investing goals.  
There are 3 ways you can work with Land Academy. Book a time on our calendar  if you have questions on which is best for you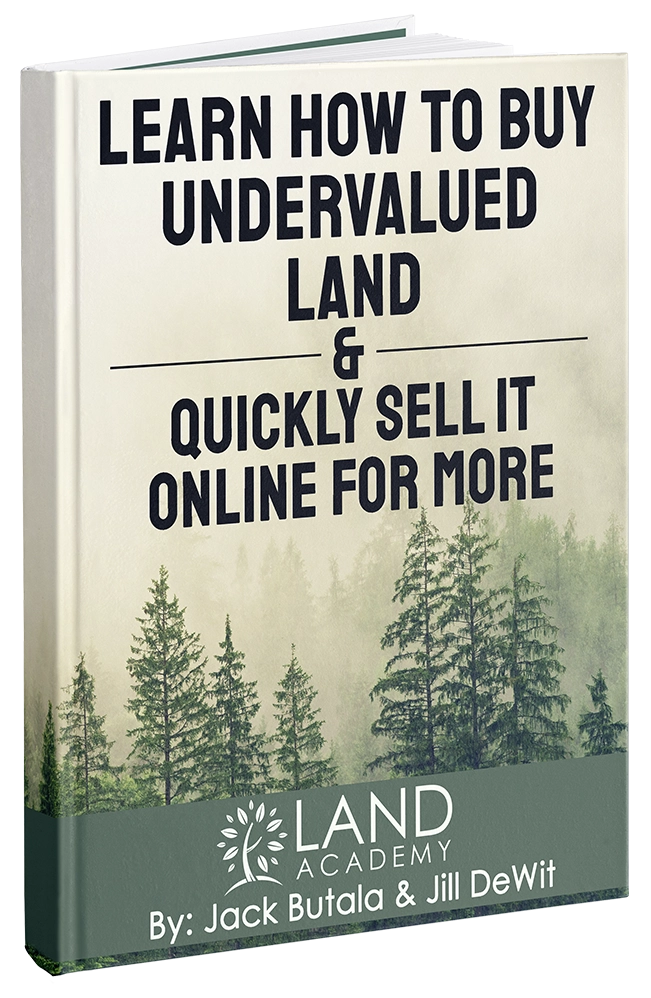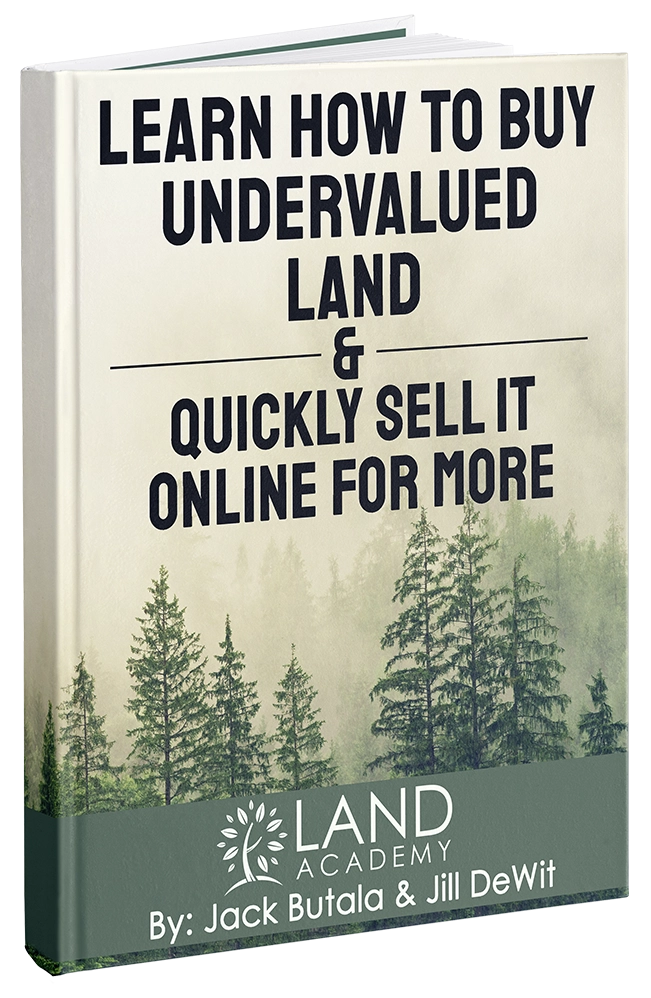 Take advantage of several free resources available to non-members. This includes our eBook, the Land Academy podcast and landinvestors.com (our 24/7 online community).
Self Study & Membership Subscription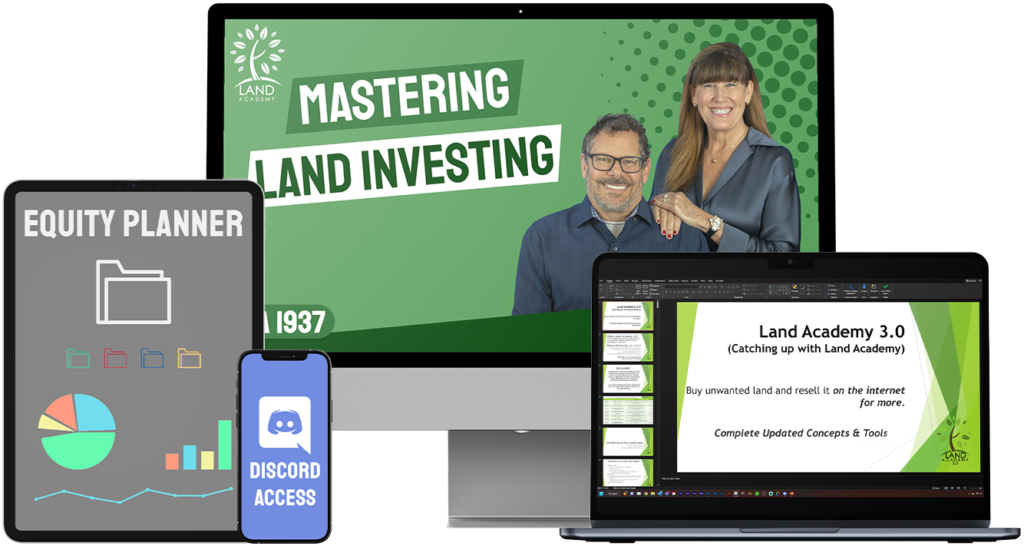 The Land Academy Self Study Education Bundle includes six training programs. All active members get the education bundle, data discounts, member pricing for tools and resources, a weekly member call with Jack & Jill and access to our members only 24/7 live chat in Discord (+ more, check out our programs page!)  Join Now!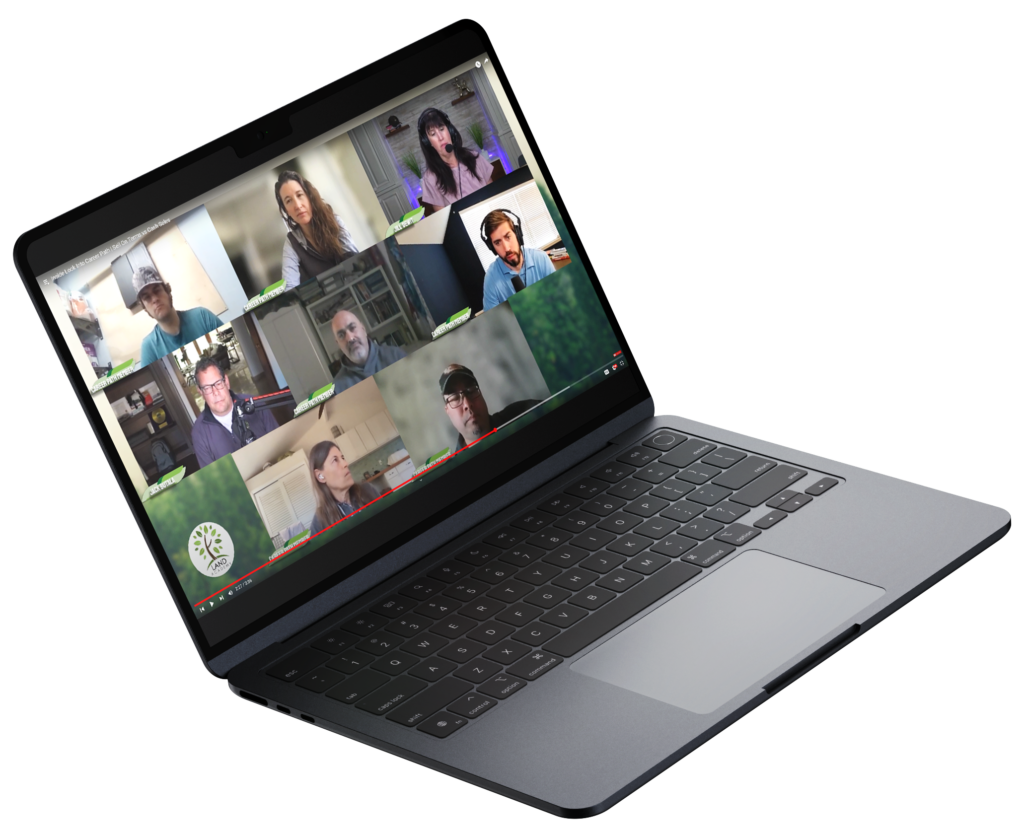 Get private access to Jack & Jill through this in-depth, small group training for Land Academy members. This course covers everything you need to make life–changing business decisions and start buying and selling land like you never have before – or grow your existing business to new heights.   
New in 2023 is Land Academy Pro. This is a special package that will be available to Land Academy members and includes CRM, special discounted pricing for Concierge Data Plus services, transaction coordination, monthly closed calls and more. Our expected release date is Spring 2023.  
Which best describes you?
Are you new to land investing and looking for entry-level information?
If land investing has you interested, start with our free information. Our eBook has valuable information, tips, and education for anyone not quite ready to join Land Academy but wanting to learn more about land investing. If you still aren't convinced our methods work, take advantage of over 2,000 episodes of the Land Academy Podcast, and schedule a call with our team to learn more.
Are you ready to get started? Want access to the Land Academy education bundle, resources and tools included in the Land Academy membership?
Upon joining Land Academy, members have access to our online, self-study education bundle, discounted data rates and access to tools, continuing education opportunities, deal funding, mentorship and a community of peers that allow them to stay the most up to date on information related to land investing. Check out our program page for more information.
Have you established an understanding of buying and selling land the Land Academy way and want to get to the next level?
Career Path is a continuing education opportunity for Land Academy members that, at minimum, have completed each of our educational training videos and understand the land academy basics.
QUESTIONS? Ask our team today!
Schedule Your Free Consultation!