Preparing for Land Academy
Knowledge is your key to a successful land investing career.
Explore essential insights on finding, buying, and selling land, market trends, due diligence, and proven strategies for profitable investment. Whether you're a beginner or aiming to expand your portfolio, our resources provide the knowledge and tools necessary for success in land investment. Join our community, stay updated on industry trends, and embark on your journey to thriving in the world of land investing.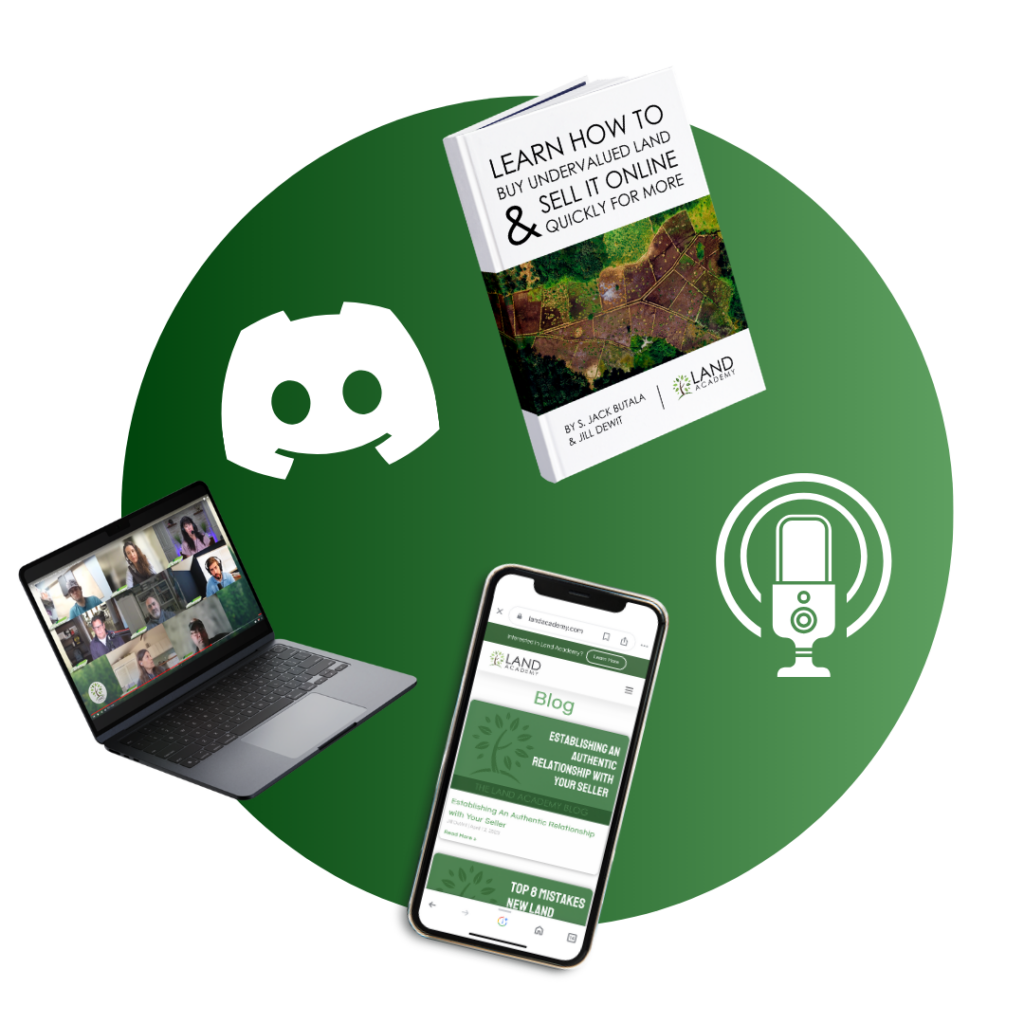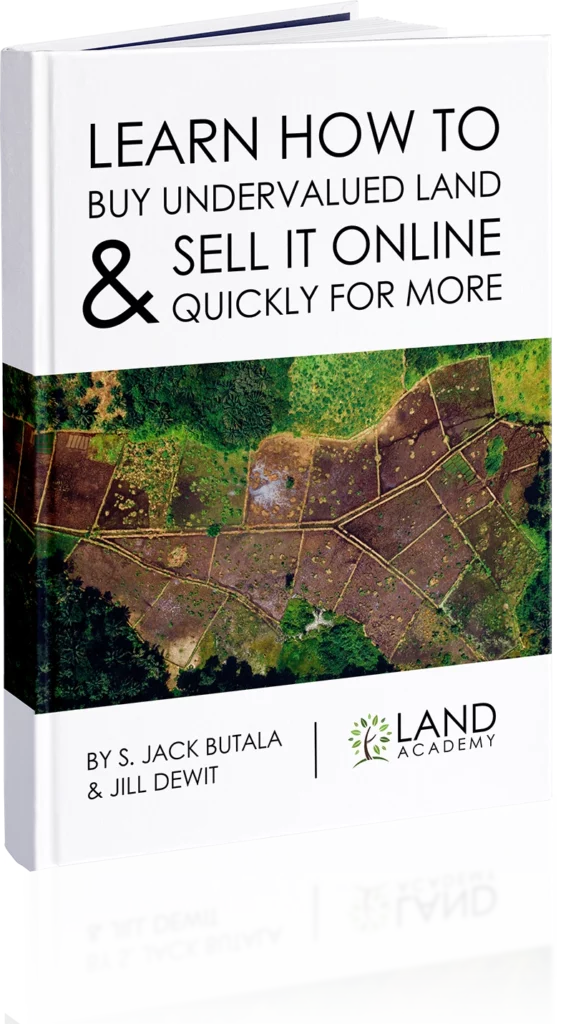 Dive into the basics of land investment with our comprehensive eBook. Learn about key strategies, market insights, and tips to kickstart your journey in the land business.
Tune in to our podcast series, " The Land Academy Show," featuring discussions, case studies, and interviews with successful land investors. Learn from their experiences and insights.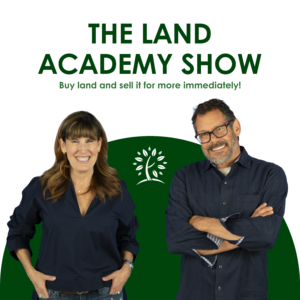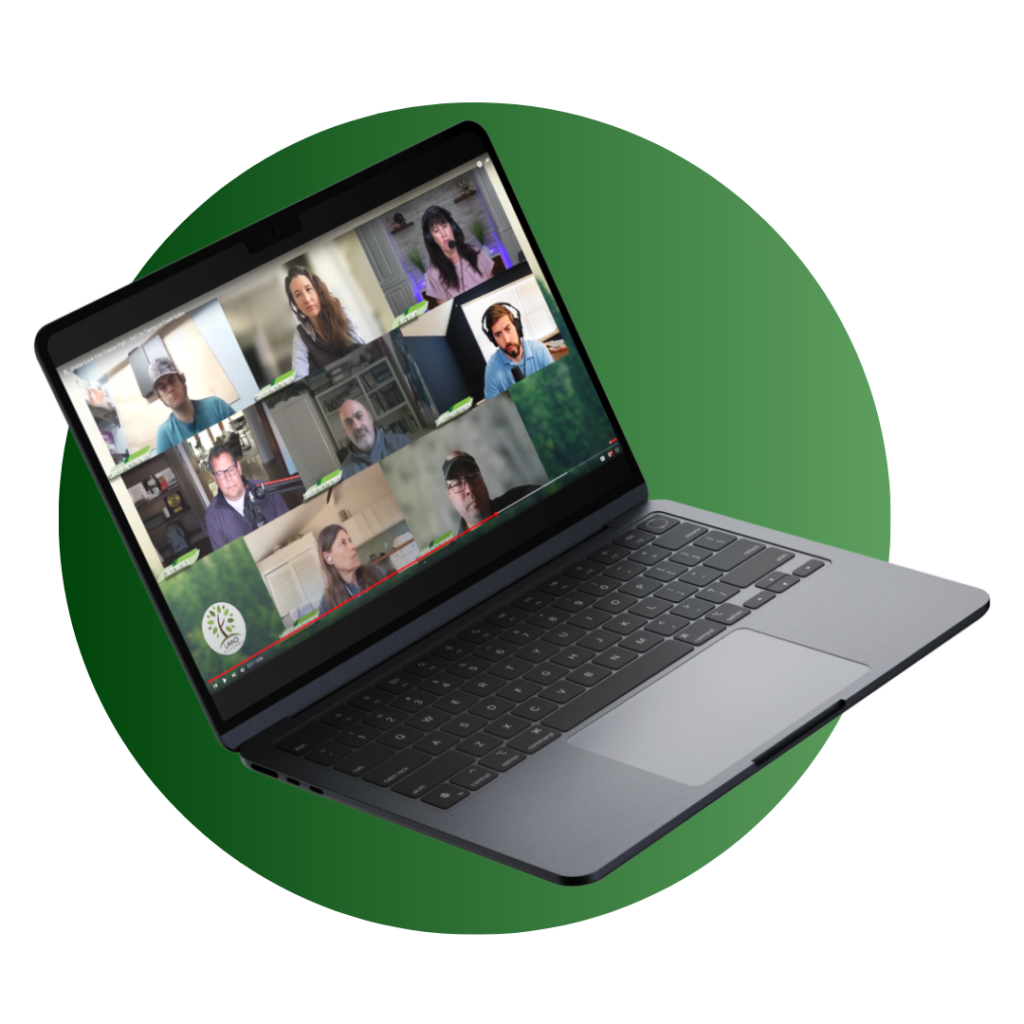 Free One-Time Access: Weekly Member Calls
Join our informative webinars and workshops hosted by industry experts. Gain practical knowledge, ask questions, and interact with professionals in the field.
View our community of like-minded individuals, on our Discord Server. Connect with other investors to expand your network and gain valuable knowledge.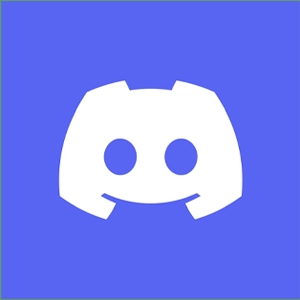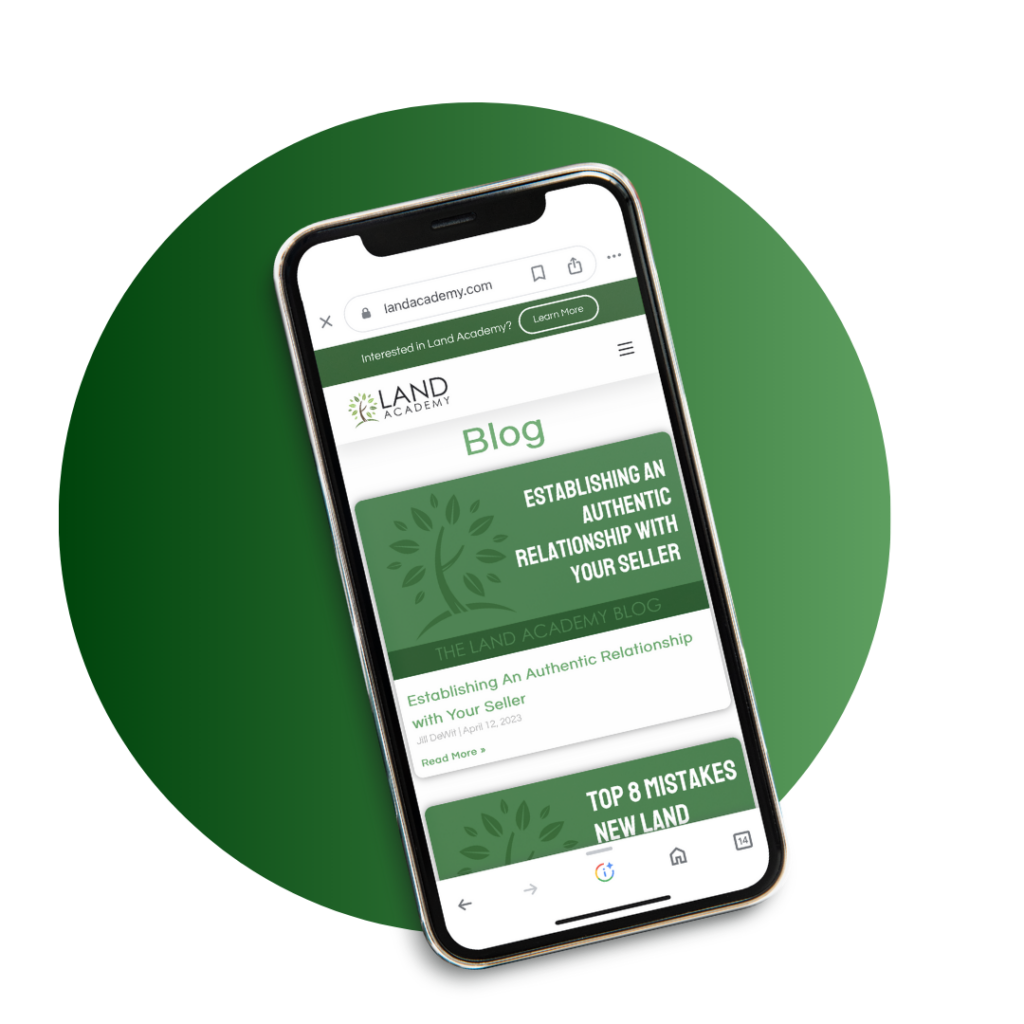 Explore the Land Academy blog for expert insights and industry updates in land investment, all free of charge.
Explore these resources and empower yourself with the knowledge and tools needed to succeed in the land investment sphere.
Start your journey with our free resources today!
Ask our team today and schedule your FREE consultation!