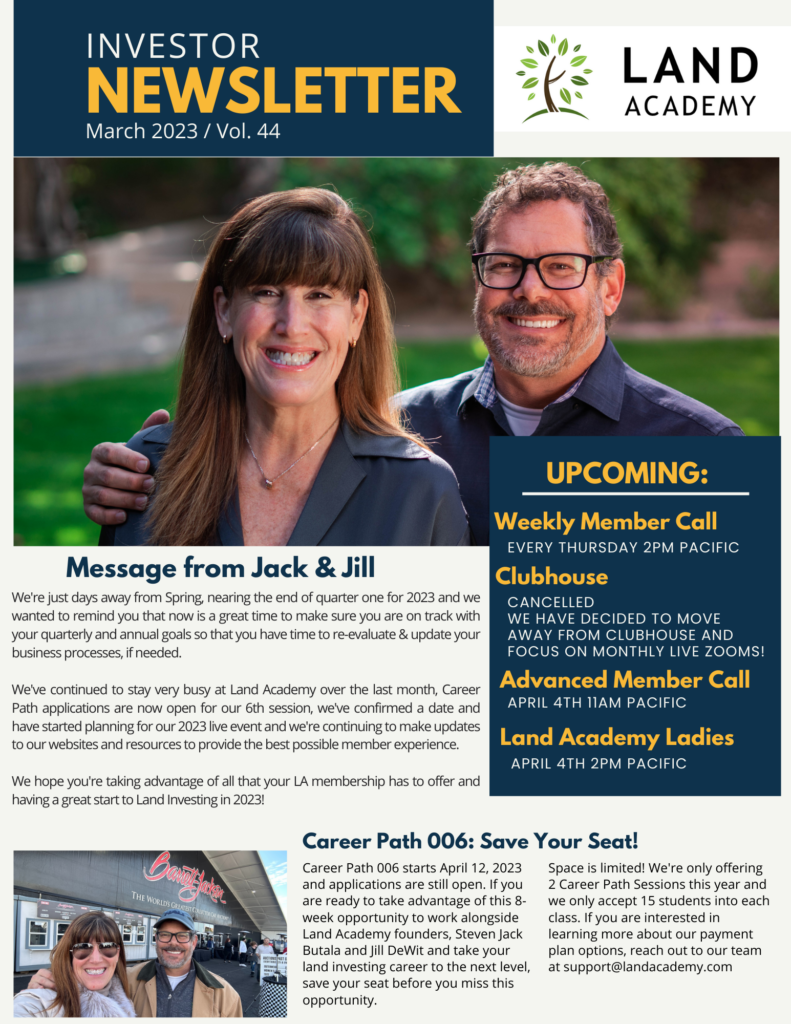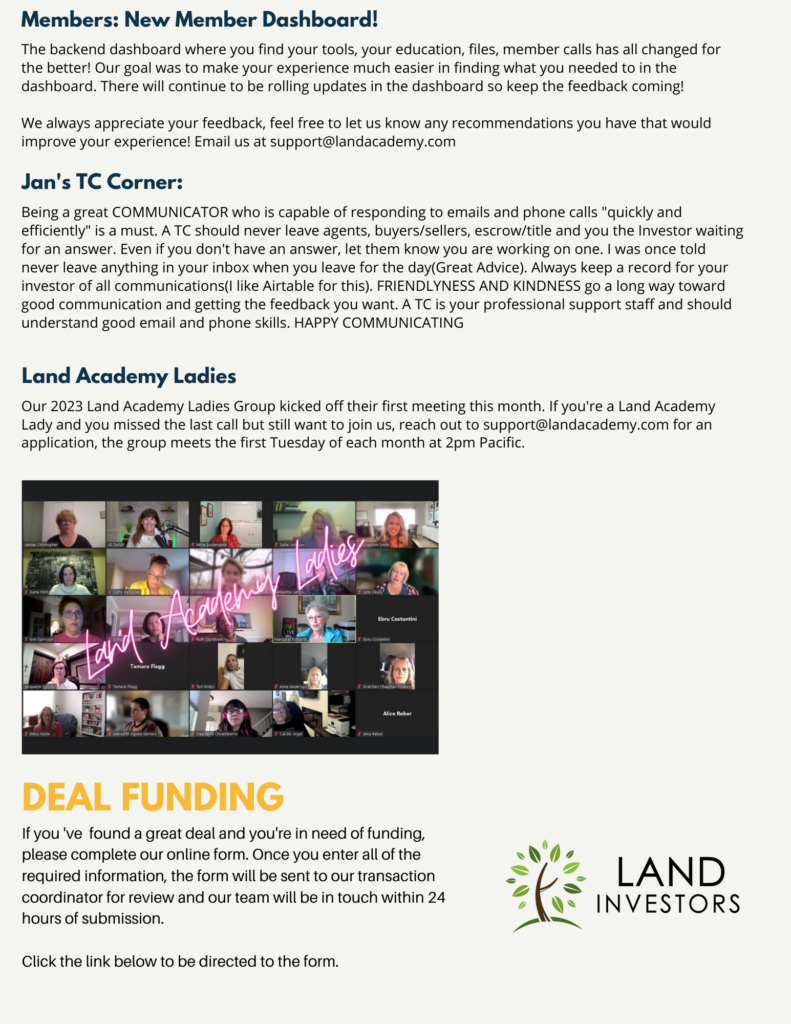 If you are not a Land Academy member yet we have a promo going on until Sunday 3/19. This promo includes our launch of a payment plan. So if you've been waiting to get into Land Academy because of the price. Now's your chance! The special offer that goes away this Sunday is:
1. INSTANT 10% off at checkout
2. 2500 free records to mail to your leads ($250 value)
3. A FREE land investing website domain (choose from our vault of re-purchased domains! $300 value)
4. Special Access to our founders' private March Business Building Meeting** (Priceless)
Ready to learn more about Land Academy? Schedule a call below or call Amy direct for Promo Code (480) 681-8744
Offers2Owners Quick Facts:
Members are sending an average of 6100+ letters per mailer.
Site changes and feature updates are on the way!
Having trouble logging into your account or the Document Dashboard?
Spring into Savings with O2O!
Savings on Mailers and Concierge Data are coming soon, look out for an email from Support.
What is Concierge Data Plus (All-in-one)?
It's our all-in-one option that includes everything that you get with Concierge Data and Docs Ready.
All you need to provide are the criteria and we take of the rest. We download the data, scrub and price it, then once you approve the final data file we get to work merging that data with your letter template to create your personalized offer letters. Once you've approved the offer letters, we can immediately start putting them in the mail and getting your offers into the hands of landowners.
Ready to send your next Mailer?
We hope you have enjoyed our new weekly podcast format that go live Wednesdays at 5pm PST. Thank you for your support!
Check out some of our favorite recent ones!