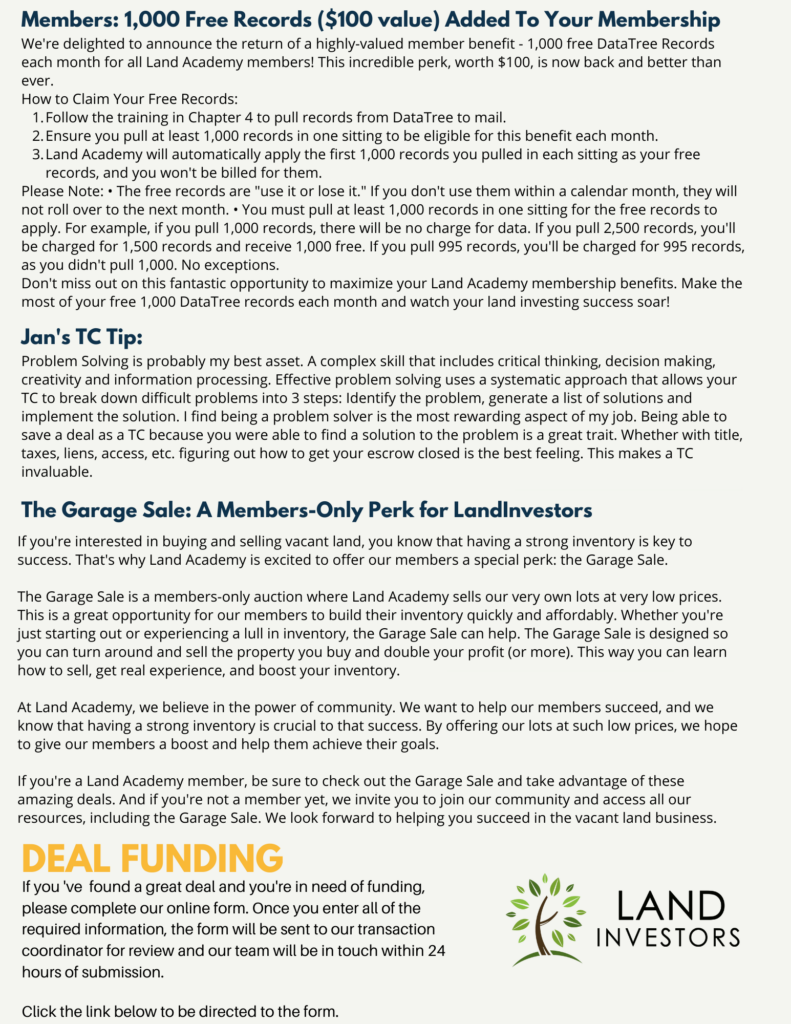 Ready to learn more about Land Academy? Schedule a call below or call Amy direct for Promo Code (480) 681-8744
After receiving the feedback you all provided – We made some much needed changes, removed some products, and simplified options to improve your experience!
Simplified products
All in one service with Concierge Data (Multiple options)
Updated account dashboard
Smoother experience with My Documents
New member guide on Getting Started
Refreshed look and feel
More to come soon!
Offers2Owners Quick Facts:
Members are sending an average of 7200+ letters per mailer.
Mailer balances (new feature) coming soon!

Save 10% on all Mailing Orders (Docs Ready & Neighbor Letters)
With Code: "FRESH10"
Last Day to save is 4/30/2023!
Scheduled mailings are accepted
Prepayments are recommend
Discounts cannot be combined
Where are First Class options?
All First Class options are now postage upgrades for Docs Ready, Neighbor Letters, and Concierge Data.
Do I have to fill out a form and wait for a call For Concierge Data?
Nope, we simplified the process now you may submit your data an order all at once!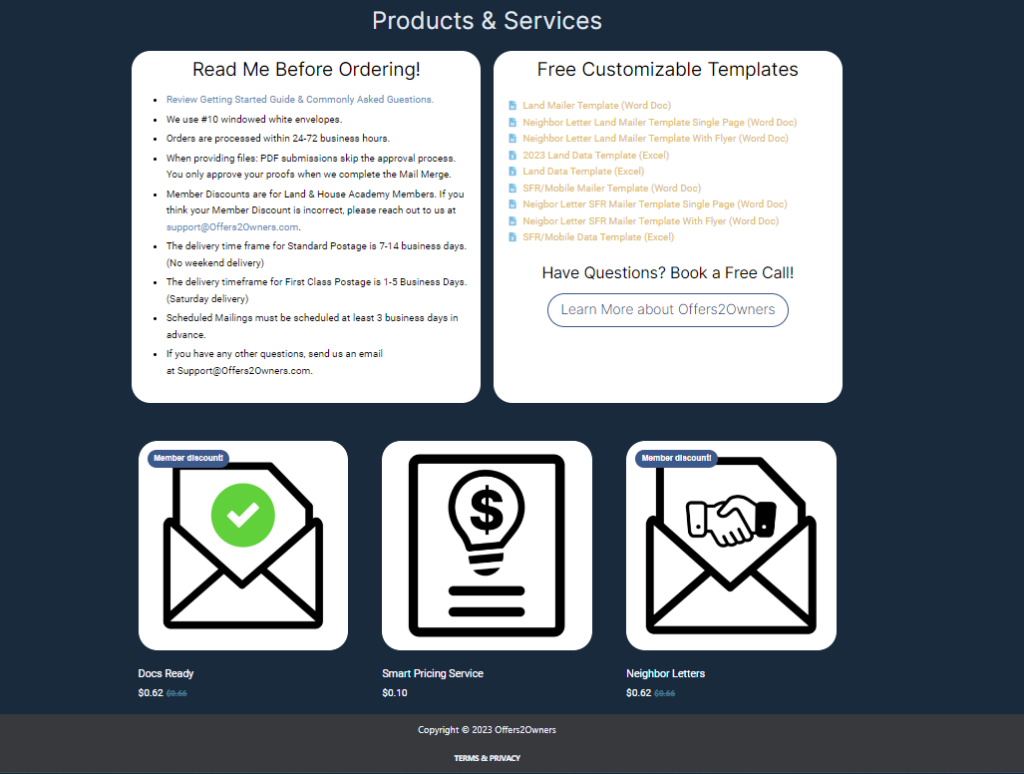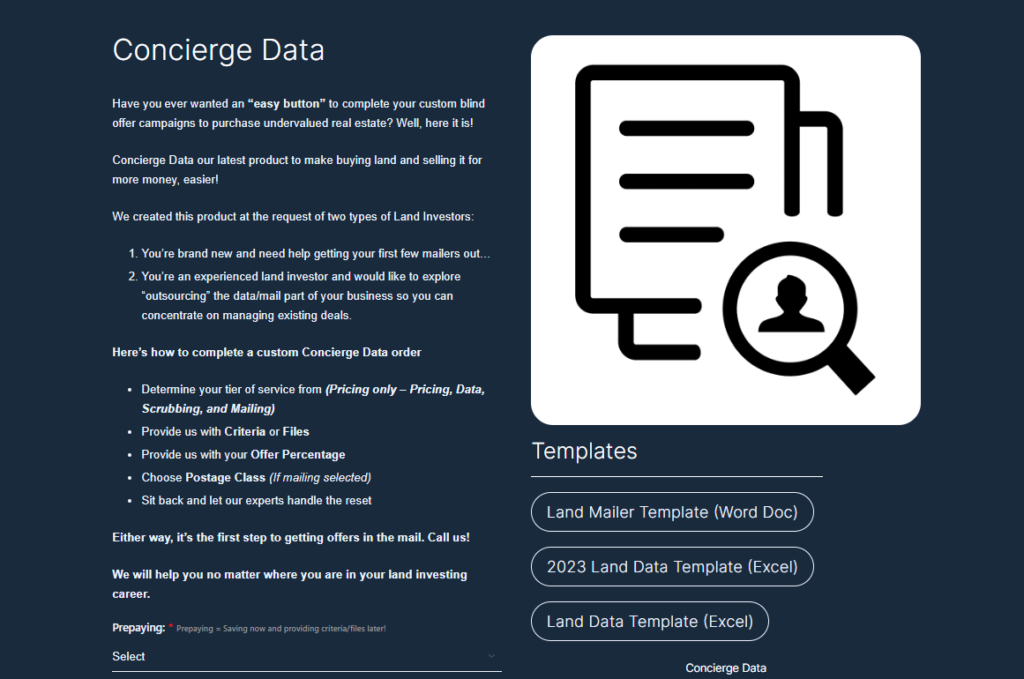 After the launch of Concierge Data it's been our goal to make the process easier to use tailored specifically to what each of you are looking for!
Concierge Data & Concierge Data Plus = Is now just Concierge Data
We've added more service options for all steps of completing a mailer:
Here's a list of options we have:
Pricing Only (comps) (Bring your own list)
Pricing Only (comps) + Data
Pricing (comps) + Scrubbing (Bring your own list)
Pricing (comps) + Data + Scrubbing
Mailing + Scrubbing (Bring Your Own List)
Mailing + Scrubbing + Pricing (comps) (Bring Your Own List)
Mailing + Scrubbing + Data + Pricing (comps) (all in one)
Weather you need pricing or looking for a ready to go mailer
– We've got you covered.
We hope you have enjoyed our new weekly podcast format that go live Wednesdays at 5pm PST. Thank you for your support!
Check out some of our favorite recent ones!