---
Welcome Back!
We were so excited to hear all of the positive feedback about our first monthly newsletter
in April – and we're back for round two! We have the same sections that
you loved before, and we've added some great new ones! (Make sure you
don't miss the House Academy information down below!)
Take a look, bookmark it, and share it with fellow investors! If you have any feedback, content suggestions, or questions, please feel free to send them our way!
---
The ability to quickly review a potential deal is not only a skill but a necessary time saver for my business. Potential acquisition properties are submitted daily from our (current and past years of) offers mailed, as well as Land Academy Deal Funding.
If
you are like most new investors, you are a "one-person-show" and you
need to be able to quickly make initial decisions about properties when
contacted by property owners.
Hopefully
you did exactly as we demonstrated, and you sent out no less than 1,500
offers at a time. Now you find yourself fielding calls, emails, and
letters from multiple owners and you understand that your, and their
time, is valuable.
You need to be able to make quick decisions to either:
A) "pass" on deal and not waste anyone's time on more communication or
B) tentatively "accept" deal for further review.
What are the steps I take?
1) Visual view of parcel with confirmation of details.
This can all be done via ParcelFact.com. (I keep Parcel Fact open and
running on my computer.) I can quickly input state, county, and APN to
see full outline of the property (whether 4 points or 19), confirm size,
ownership details, zoning, and much more. I can often make a quick
decision based on the visual and access alone from this simple step. TIME: ONE MINUTE
2) More in depth visual for attributes or usability issues.
If the parcel met my initial acquisition criteria and all details
passed my tests, then I move on to get a better view via Google Earth
Pro. (Free and the best version is "Pro". Again, always running on my
computer.) I copy the top line if the GPS coordinates from Parcel Fact
and plug into Google Earth Pro to zoom in/out and see what is going on
around the property. Does the property appear buildable or are there
steep slopes to research? Do I see potential flood issues? Are there any
access issues? Are there buildings or ranches or other structures
around to show me what is possible in the area? Can I spot power
lines/utilities? How far is the nearest city? Often, I can drop a "man"
on the map and see the property at eye level to get a feel for what it
is like to be standing next to the actual property.Based on the outcome
of step two, I will either "pass" at this point or continue and make
notes of any findings that need further research. TIME: TWO MINUTES
3) Brief online pricing check.
Finally, I will use an online resource such as Realtor.com to review
current "for sale" property to make sure my offer price is valid, DOM
are not too high, and how many available properties exist. I use the
closest large city, then major roads from prior maps, to plug in to
selling site and zero in to the general area of the property. I toggle
between land for sale and houses for sale
(possible infill lot?), to gauge the validity of my offer price. I use
the map function and click on a variety of properties and compare price
per acre and DOM. TIME: TWO MINUTES
This
is not meant to make the final decision but give you insight on how to
quickly access properties for further due diligence. As you get to know
an area and develop this skill, you will find yourself swiftly working
down your acquisition list and reviewing many properties in minutes – so you can spend the real time on the ones that matter.
---
Offers2Owners
had yet another extremely successful month. We mailed 270,000+ letters
and with an incredible response rate increase, our clients were able to
purchase upwards of 1375 properties.
We
also made some changes to the user interface, making website navigation
easier. This means that having your Direct Mail Campaign set up, worked
on, and completed at an extremely competitive rate is just a few clicks
away when you choose to work with Offers2Owners.
---
Are we headed for the recession yet? 2019, so far, so good…
2019
started off much stronger than predicted at the end of December 2018 in
housing starts and building permits. If you listen to our podcast, you
know that we watch these two indicators more than any to predict a
recession. This graph driven by Census Data tells all…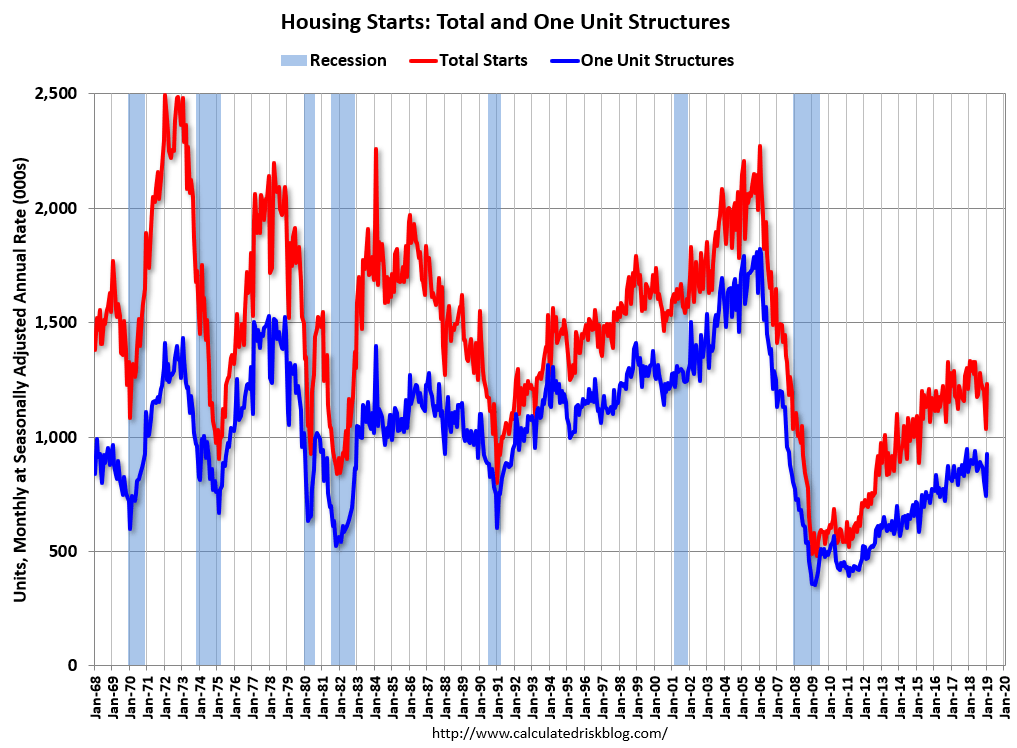 Housing Starts:
Privately‐owned
housing starts in January were at a seasonally adjusted annual rate of
1,230,000. This is 18.6 percent above the revised December estimate of
1,037,000 but is 7.8 percent below the January 2018 rate of 1,334,000.
Single‐family housing starts in January were at a rate of 926,000; this
is 25.1 percent above the revised December figure of 740,000.
Building Permits:
Privately‐owned
housing units authorized by building permits in January were at a
seasonally adjusted annual rate of 1,345,000. This is 1.4 percent above
the revised December rate of 1,326,000 but is 1.5 percent below the
January 2018 rate of 1,366,000. Single‐family authorizations in January
were at a rate of 812,000; this is 2.1 percent below the revised
December figure of 829,000.
From the Census Bureau: Permits, Starts and Completions
---
Land Academy Member Updates
You no longer have to enter in the LandAcademy discount code when placing your order.
You
should now automatically see the $0.55 member pricing when logging in
to Offers2Owners. Feel free to email us if you have any questions.
Having trouble figuring out how to update your credit card?
Please follow these instructions to Update Your Credit Card Information.
---
This month's question came from Mike M.
He asks, "Have you taken a property through probate in Arizona? The first property I bought, without Title, I am now trying to sell through Title. The Wife and Husband are on the title (not JTROS), and the husband is now deceased. The title company is requiring this go through probate to get him off the title. I'm looking for some advice on the quickest way to get this done ($11k is at stake on this deal). Advice?"
Check out Jill and Steven's answer on our podcast HERE.
Today, we want to let you know about Faith and Jermaine Hill!
The Hills have been members for more than two years, and we LOVE having them in our group!
They
recently partnered with us through Deal Funding on a property that was
bought for $9900 and then sold for $25,500! They were MODEL agents and
the deal could not have gone better. Jill can't wait to work with them
again.
Check out the duo's interview with Steven and Jill HERE.
---
SITE UPDATES – IT has been busy this month! Take a look at some of the new enhancements across the BuWit Family of Company websites including a re-designed BuWit.com, a new testimonials page on Offers2Owners.com, and now automated member discounts on O2O as well.
Did I mention that ParcelFact.com performance delays have been resolved and you can search parcels on your mobile device again?
(TIP: When logged-in on mobile, simply turn your phone sideways to view the APN/Address search box.)
COMING SOON – A new ParcelFact.com map feature, House Investors online forum, and House Academy Deal Funding!
---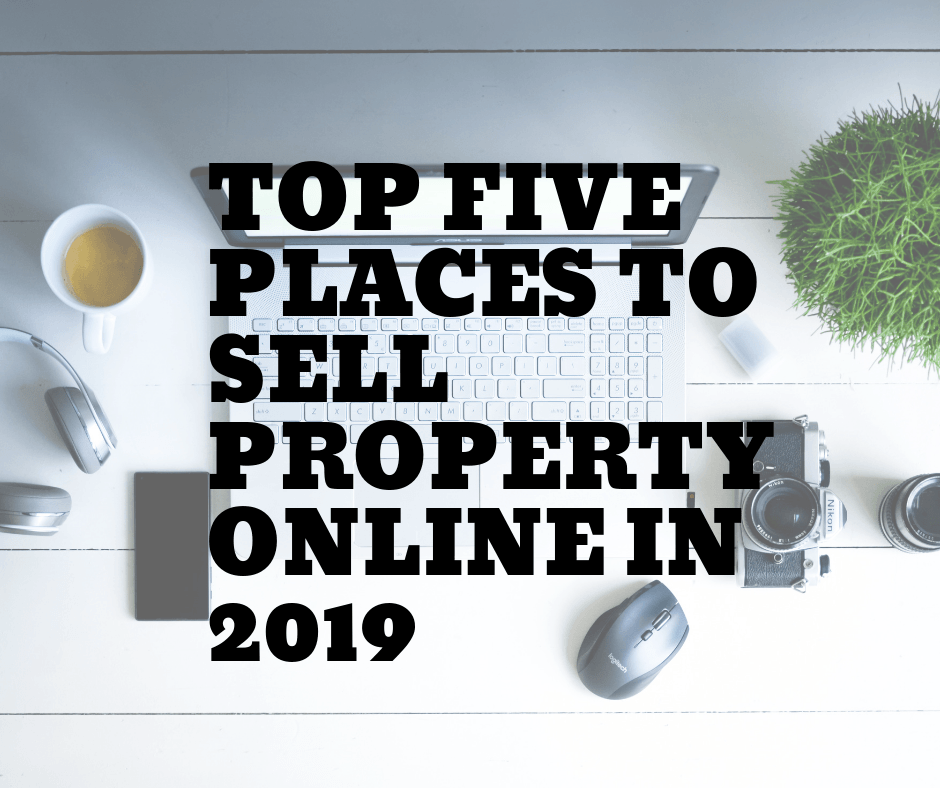 Our marketing staff is here to give you some tips and help each month. Here are Landon and Joey's Top 5 Places to sell Property Online.
1. Personal buyer's list. Since 1999, real estate investors from all over the world have opted-in to our list and receive weekly emails of our entire inventory, wholesale priced. Properties are offered to Platinum Buyer's List first and often sold before we even have time to create listings and post to the rest of the selling venues.
2.
LandStay.com (or your own website) – Drive traffic from all over the
internet to an individual business website where buyers can purchase and
easily "check out" online is the ultimate goal.
3.
Social Media- Facebook, Twitter, Instagram, Pinterest. Believe it or
not, these are viable options to post properties and find buyers. The
goal is to build up personal social media accounts so buyers see real
and reputable sellers. Don't miss the opportunity to create attached
accounts for future business listings. *NOTE* Facebook Marketplace now
even easier to use! Post houses, properties, services. Fantastic tool!
4.
eBay.com- Once our top selling venue, eBay is still a great place to
advertise and gather buyers and rive them to your dedicated selling
website. Cost to post a property for a 30-day auction style sale is a
$50 insertion fee with a $35 notice fee when the auction ends. Other
sale types are "buy-it-now", which is a fixed price type with the same
fee structure. Think of eBay as, $50 per month worth of advertising to
reach potential sellers.
5.
LandAndFarm- Similar to LandWatch with thousands of listings and good
exposure. Basic subscription is $29.95 per month for up to 10 listings
and $34.95 per month for up to 30 listings.
BONUS – Check out a blog Erin wrote on making eBay work for you.
---
Keeping up with Real Estate Technology
By Steven Jack Butala
Fair Warning to Real Estate Agents
Technology has disrupted the way we all do just about
everything in our life except buy real property. How we shop, eat, travel,
learn, sleep, study, do housework and generally exist has dramatically changed
in the last 5-10 years.
Why not Real Estate?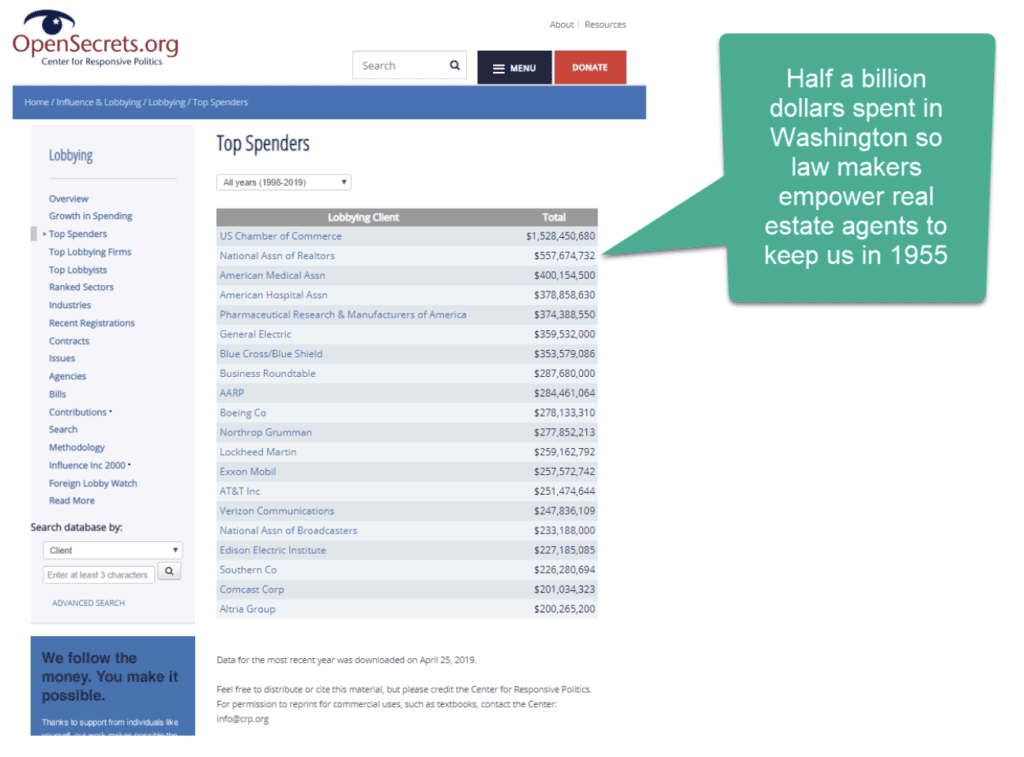 The National Association of Realtors is the 2nd largest
special interest group in Washington making sure law makers empower real estate
agents to keep us in 1955.
Huge financial stake in real estate transactions and
management.
Real estate makes up about 15% of the US GDP.
About 20% of all Americans move every year.
It's only a matter of time.
Private
Equity continues to invest in tech companies trying to make this
process easier in a global way like Uber and Amazon have changed our
lives.
The
average single-family residence costs $250,000 to sell or buy. Fees
associated with exchanging this property are approximately $35K between
agents, title companies, lenders and everyone else who has a finger in
the pie.
Private
equity companies like the ones who stated Uber are on track to change
that. Here's a list. Let's wait and see how our lives can change for the
better.
---
If you haven't hear, we have something BIG coming. Like Land Academy BIG.
House Academy
is being worked on diligently by Steven and Jill (and the rest of our staff)
and we're so excited to bring it to you so soon!
Watch Land Academy LIVE on Tuesday at 2 pm to give some deals about the new program and announce a contest where we're giving away the FIRST EVER House Academy program for free! This is open to members and non-members alike. Watch the live and sign up for notifications HERE.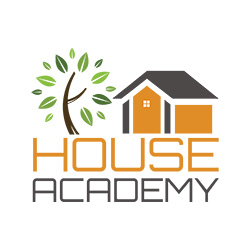 Make sure you follow the House Academy social medias (below) to stay up to date on everything that's happening and for more deals! (Forum access is coming SOON!)
---
We have a daily podcast (weekdays) where we share land investment and real estate business achievements, answer questions, give valuable tips, and talk everything "land".
We We just finished a week all about strategy – check them out below!