July 2019
Four months later…
… and we're still going strong! We love putting together our monthly investors newsletter, especially because of all of the positive feedback we've been getting.
Make sure you read through all of the great articles and blogs below, and we have some exciting new items we're announcing here!
The newsletter is here to stay, so if you have any feedback, content suggestions, or questions, please feel free to send them our way. Take a look, bookmark it, and make sure you share it with your fellow investors (and tell them to subscribe!)
---
As investors for our own private company, we decide whether we wish to complete a deal through an escrow company/attorney and purchase title insurance or self-close a deal. It's important to not only understand the process but also set your own comfort level and transaction procedures.
We often hear the terms "title" and "escrow" used synonymously, so it is first important to explain the difference.
"Title" is a shortened term for title insurance which is a form of indemnity insurance that protects the holder from financial loss related to defects in a title to a property. "Escrow" is a service provided where an unrelated third party takes custody of a deed/document for a period and then takes effect when a specified condition has been fulfilled (like money changing hands).
Usually one will hire an escrow company to purchase a property with title insurance although there are times, we complete our own transactions.
What are our criteria for getting title insurance?
Expensive Properties.We typically get title insurance and close via escrow/attorney when we are purchasing a property for more than $5,000. The reason is because we have set that as our comfort zone and those less expensive properties are often not worthy of title insurance (property is for purely recreational use).
Transferability Issues.If there is any sort of ownership issue that we cannot easily work through, we will close through escrow/attorney and get title insurance.It is not worth the risk of buying a property only to find out that the transfer of ownership was done incorrectly.
End User Ready to Build. If the end user aka buyer is purchasing a property with the intent of immediately building on it (SFR, cabin, mobile home etc.), then they will need title insurance as that is a requirement imposed by most construction lenders.
Other/Simply to Provide Value. At times, we find properties that are worthy of purchasing with title insurance since it will immediately provide value to the buyer. And there is enough profit to justify the added expense.
Why is title insurance even a big deal?
Title insurance is not free, and deals take longer to close while the policy is being completed. Costs range from $500-$1500 and the title search requires going back through the history of the chain of title for a property, often 30-40 years. But the value provides peace of mind for you and your buyer as well as setting up your customer for whatever they plan to do with their purchase. I like to assume they intend to happily use their land for a long time
Don't miss Steven and Jill LIVE Tomorrow!
Tomorrow at 5 pm PST Steven and Jill will be going live for a Q&A session. They will be discussing how to get started in flipping land and houses, and will cover both ParcelFact 2.0 and doing your due diligence.
This is open to both members and newbies alike, and come prepared with your questions!
---
After a wildly successful summer special, we've launched a brand new blog! Check out the first one, called "Why Does Direct Mail Marketing Work?"
Direct mail marketing has been dominating different industries for quite some time now, but have you ever wondered why? In a time where technology rules everything around us, it is fairly easy to forget about what the difference a letter landing in your mailbox can make.
Check out the rest HERE.
---
Land and House Academy Member Updates
Did you know that there is a "How to Login" video for TitlePro24/7 located on your Member Guide?
You can watch it HERE too! Your Member Guide is also a great resource for tips and tricks. For example you have (10) free Property Reports (GPS coordinates found here) and three (3) free Online Record downloads (i.e. vesting deeds) every month with TitlePro24/7.
Land Investors Live is back and ready for you!
You can officially see all of the information (and check out for!) our ONLY Land Academy in-person event on October 5th and 6th in Hermosa Beach, California.
Check out the website for the schedule, guest speakers, hotel information, and more!
---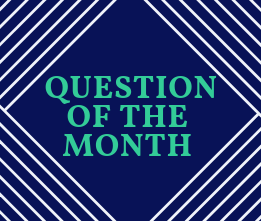 This month's question came from Brandon, over on LandInvestors.
He asks, "Has anyone sent a bunch of micro-mailers in one mailer? How do you go through the data? I'm finding a bunch of small subdivisions that need to be priced differently than the next subdivision over. Each little subdivision in our area has about 400 mailers. So it isn't enough to send on it's own, and it would take way too much time to do one for each area."
Check out Jill and Steven's answer on our podcast HERE.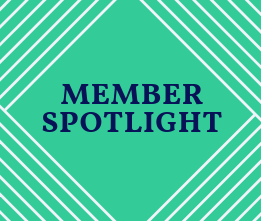 This month, we would like to highlight one of our favorite members – Andrew Peacock.
Our interview with Andrew was one of our staff's all-time favorites, and is chock-full of great information. We loved hearing about where he's come from and how his journey brought him to us, and you'll definitely learn as much from him as we did.
You'll also love it if you're a football fan, and stay tuned for an update with him closer to the end of the year!
Check out our interview with Andrew HERE.
---
UPDATES: Hopefully you've all experienced ParcelFact 2.0. Be sure to watch the videos on the homepage and under "Search Examples" to see Steven run some parcel pulls and demonstrate the new features. We have also moved around the top menu navigation a bit. Parcel History is now located under "My Account" once you're logged in. You can also now download a list of the parcel attributes from under "Quick Links" in case you're unclear as to what each attribute means. You may have also noticed that the Member Dashboard looks a little different on both LandAcademy and HouseAcademy.com. It should be user-friendly but do not hesitate to reach out to our team if you have any questions.
COMING SOON: ParcelFact 3.0 will be here before we know it. We're currently building in the capability for users to send text/SMS messages to the property owners DIRECTLY from the parcel details page. You will also be able to draw polygons by coordinates or freehand, and then download your creations.
---
Marketing tips: "How do you get more traffic?" from Landon and Joey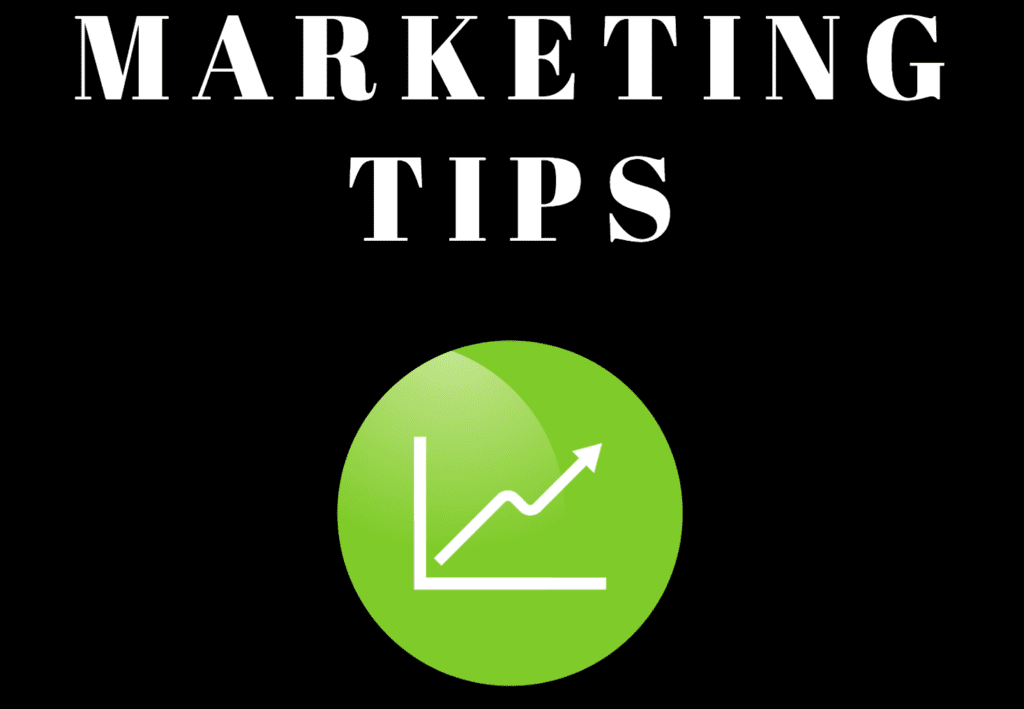 There are countless marketing tactics and strategies out there, so where do you start?
First tip: A very beneficial strategy is to repurpose content. For example, when you release a blog post, make sure to share it on all of your social channels.
Second tip: Take that blog content and cut it up into chunks. You can take quotes and put them on all social profiles. Everyone loves image based quotes.
Third tip: Take your blog content and create videos from it. This is
huge for Facebook and Instagram since they prefer video content.
---
There was a time that our real estate companies relied solely on in-person tax deed auctions to supply our land sales chain. I was on the road in Arizona, New Mexico and California much of the year.
Most of the time each auction was comprised of between 100 and 300 properties per live event and most of the people who attended the auction lived locally and where there for one specific property. That would leave me and sometimes one or two other investors to bid and win on properties for the minimum bid. On occasion, amazing acquisitions would happen. Here are a few stories;
Ice Storm
Because I was single and unattached, I choose to remain on the road from auction to auction and complete due diligence, research and build local relationships during the down time between events.
One night In Santa Cruz County New Mexico, in 2001ish, I checked into a dumpy motel at the county seat, had a couple of Scotches and some incredible Mexican food and completed the spread sheet for the auction the next day outlining the properties I wanted and maximum bids.
There were 100s of 2.5-acre properties with great access on the block with minimum bids of $500. Each property was immediately sellable on the internet for $2,500 wholesale. As usual, I went in assuming I would buy nothing due to bidding competition.
I woke up the next day to what locals called the "Ice Storm of the Century" and assumed the auction was off. The auction hosting staff from Albuquerque were on a tight county to county schedule and chose not to reschedule, in part because I was present. By this time, we all got to know each other pretty-well and the State Department of Taxation had a single goal in mind for this auction (and all others); sell ALL the properties regardless of price. I had a reputation for buying everything that no one else was interested in owning.
I arrived and sat in the front row sipping coffee and waiting for the room to fill up. It never did.
A single person dressed like a 19th century rancher showed up and chose to sit immediately next to me over the 100+ other seats in the county auditorium in a show of local strength. We did not make eye contact or speak.
My policy has always been to respect the locals and make sure they get what they want in their own town over my personal financial gain, then take what's left over.
I also have a policy to purchase the first property in every auction in a show of confidence.
Roy Sandoval's gavel dropped (to this day he still holds auctions); I was respectfully silent, breaking my own rule. The Rancher was silent. 30 seconds went by. I bid $500. SOLD!.
Next property up, the rancher makes the bid. SOLD to the rancher. He and I purchased every single property in that auction taking turns.
In the end I purchased about 150-5 acre properties for about $75,000 cash and resold them in less than a month for well over $375,000 wholesale. It complemented our other inventory well to make that year-and epic land sales year.
These days we almost exclusively rely on sending blind offers to owners which has proven to remove the time and financial commitments of the old auction circuit days and yield predictable and consistent results.
Check out a sneak peek of the next live land tax deed auction short stories that Steven will be telling all about HERE.
---
The LONG AWAITED release of HOUSE ACADEMY 1.0; SFRs is now HERE and open to the public!
Created by the founders of LandAcademy, House Academy provides the education, resources, and support for career real estate professionals to find, buy, fund, and quickly resell houses for a profit.
Make sure you follow us on social media for important updates and information.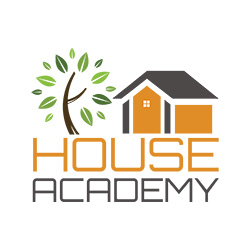 ---
You probably already knew about our land podcast, but did you know that we now have a brand new HOUSING podcast too? Each podcast is updated daily (weekdays) and we share investment and real estate business achievements, answer questions, give valuable tips, and so much more.
Ready to check them out?
---
If you aren't a member yet – why not? We would love to have you "in our corner." Visit LandAcademy.com or HouseAcademy.com for more information on joining or to schedule a call with our team.
If you want an opportunity to attend one of the weekly closed member calls to get a taste of what we're about, send an email to support@landacademy.com
---