We're five months in…
… and we sure hope you aren't getting sick of us!
A
LOT has happened in the past month, so make sure you check out all of
the updates and new information that we have here. This newsletter is
often the first place that we announce exciting new items to the public,
so don't miss out!
Want to see all of our newsletters together in one place? They will now be all uploaded HERE. (Check back tomorrow for the rest of the past ones).
If
you have any feedback, content suggestions, or questions, please feel
free to reply to this email directly and send them our way.
---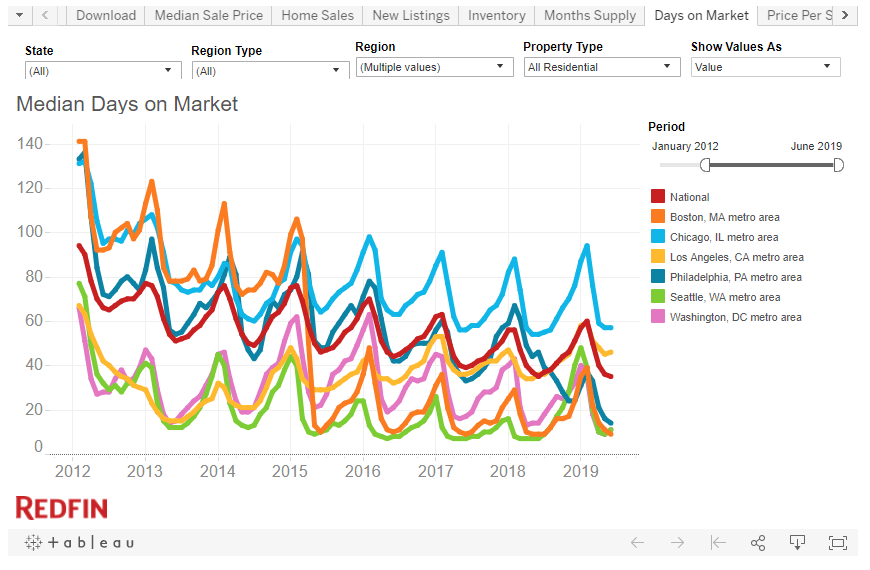 Days on Market (DOM) continue to trend down or hold steady, in general, for most or all types of real estate.
JUNE
2019: National = 35, Boston = 9, Chicago = 57, Los Angeles = 46,
Philadelphia = 14, Seattle = 9.This statistic over all others, is an
indicator that real estate sales will likely continue along a downward
or steady trend (no recession this month).
Each
morning its part of our daily routine to check DOM for the zip codes in
which we are buying property (both Land and Houses). I look for any
material changes.
National
Statistics are not enough. We only look in markets where we are
operating. National, regional, and MSA figures can be misleading. Zip
code stats get us the information we need.
In this chart, you can guess which states have better DOM's based on population growth;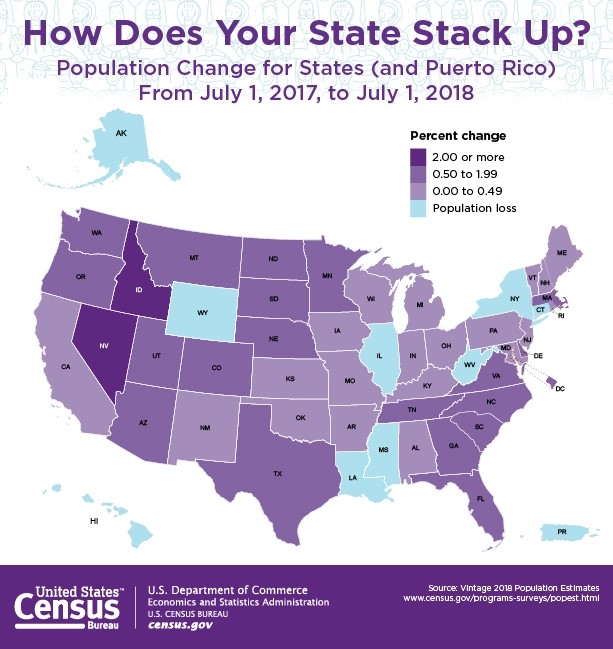 In this chart, you can guess which counties have better DOM's based on population growth;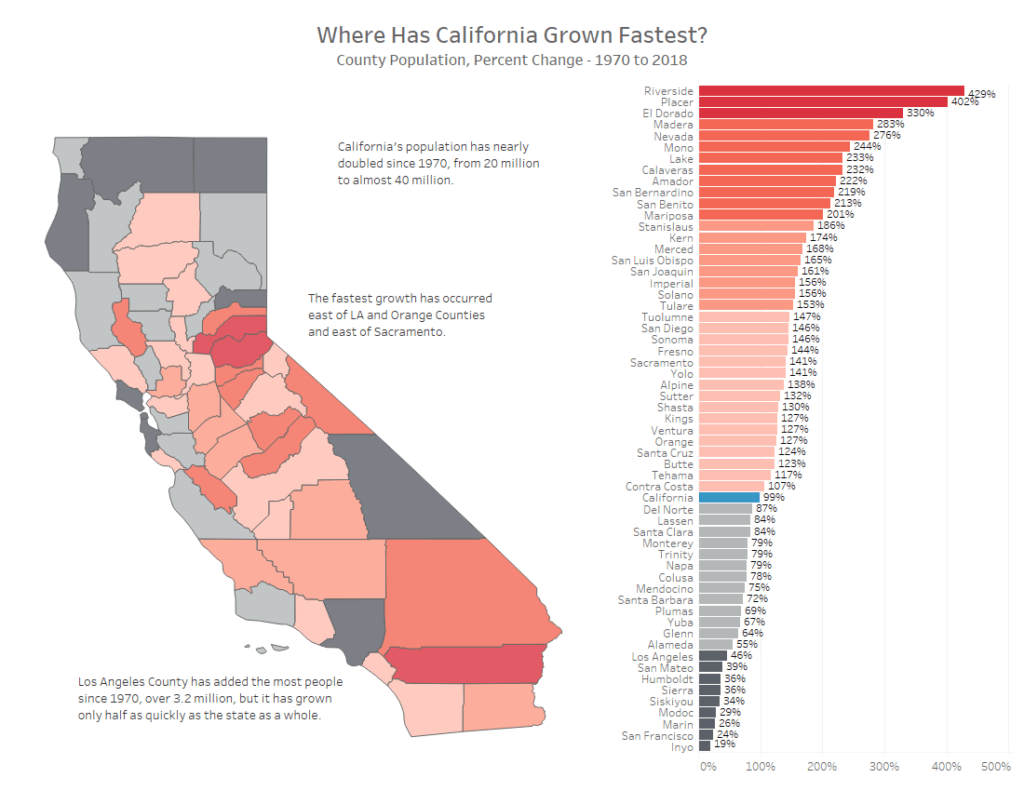 Buy why guess? Own data collection effort reveals which zip codes within
a municipality are best for blind offer campaigns (which properties
will likely sell the fastest once you purchase them below current resale
value;
DOM is the great equalizer. Which other stats paint a more complete market acquisition picture, in a pinch, you can rely on DOM exclusively.
---
Don't miss us LIVE every Wednesday!
Every
Wednesday at 2 pm PT we will be going LIVE on our YouTube channel to
talk about a property in our inventory and show you some exciting new
things that we're working on. Make sure you don't miss it!
---
Ownership Data Records come straight from the County Assessor. Currently, we get this data from three different data providers. The first provider being CoreLogic's Real Quest, the second one being Black Knight's TitlePro247, and the third one being First American Title's DataTree. Getting these records is the first step to starting a Direct Mail campaign and it is crucial to understand the information you are receiving when you receive this data.
The
three companies mentioned above have excellent coverage and provide
many various types of data. There are hundreds of options available once
you start working towards picking a county or targeting an area to send
out…
Check out the rest HERE.
---
Land and House Academy Member Updates
Members – don't forget to sign up for ParcelFact!
ParcelFact
is ready for you to sign up, members. Check your Member Guide on your
dashboard for the link and special instructions.
If you haven't checked it out yet, see (some) of what it's capable of –
Land Investors Live is back and ready for you!
You
can officially see all of the information (and check out for!) our ONLY
Land Academy in-person event on October 5th and 6th in Hermosa Beach,
California.
Check out the website for the schedule, guest speakers, hotel information, and more!
---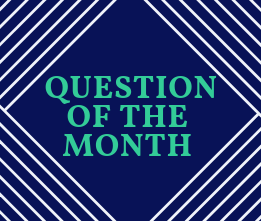 This month's question came from Mike, over on LandInvestors.
He
asks, "I recently sent out a mailer, and have been getting calls back.
It's exciting, but everyone wants more than we are offering. I'm ok with
that, but I'm having trouble properly assessing true market
value against the land flippers on land watch who are properly following your advice to price less than the cheapest listed seller to move land fast.We have no seller list yet, and have priced well enough it seems, but we can't move much higher if I'm basing the sales price off of the lowest seller I can find on LandWatch. Have you or others had any experience with this? Is it worth acquiring with an expectation that the sales price will fall more towards the average of low sellers (usually flippers), or the one or two that are viciously low? Please help!"
Check out Jill and Steven's answer on our podcast HERE.
---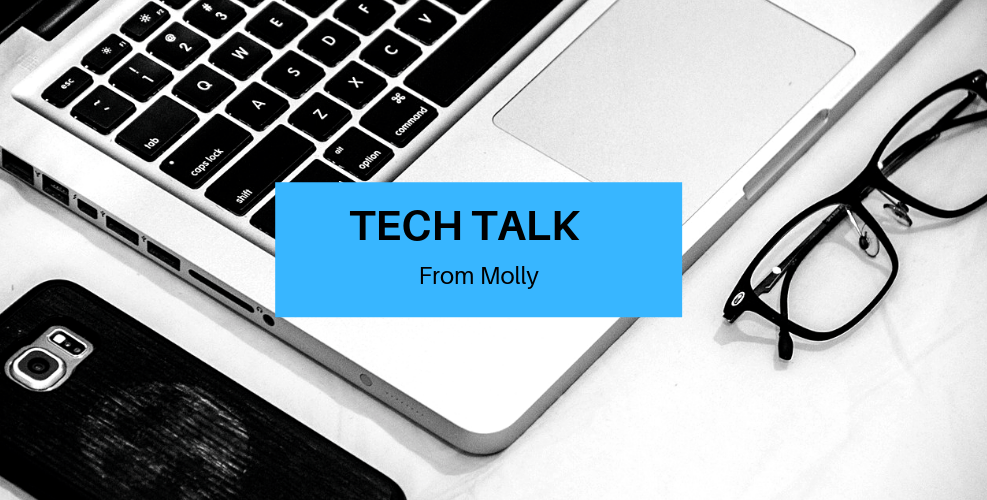 Why do I keep getting locked out of the websites?
In
2018 we implemented stricter requirements to enhance the security of
your information across our family of websites. There are a few ways we
reduce the number of "brute force" attacks on our sites by locking out
suspicious users at login. The most common way our members get locked
out is by entering the wrong username or password 7 times in a row
within 1 hour. If you're struggling to remember your login credentials,
stop yourself after the first few attempts and contact support@landacademy.com to send you your username. Once you have the correct username you can reset your password if needed.
TIP
– I highly recommend using a site and extension like LastPass.com to
help track your login credentials for every site visit. It can be a pain
to set up initially, but once your info is saved in LastPass you'll
wonder why you waited so long!
Spotlight: HouseAcademy Online Community –
If
you're just getting started with the House Academy program or house
investing in general, the House Academy forums is a great place to
start. Not only can you review common Q&A's, you can submit your own
questions to the community and receive feedback from investors like
you, our staff, and Steven and Jill. Moving forward we'll be posting
important news to everyone via the "Announcements" forum, so be sure to
subscribe to that feed by going to https://houseacademy.com/forum > Login > Announcements > and click on "Subscribe for new topics."
---
Welcome to our new Transaction Coordinator, Ken Bond!
In
his spare time Ken enjoys cars, his family, and continuing his role as
our Arizona BOG. (We expect him to be too busy and pass on that last one
soon!)
Land Academy Deal Funding is keeping Ken busy with these deals closing this week:
California: Kern County BOUGHT for $9,400 – SOLD for $29,000
California: Tehama County BOUGHT for $13,150 – SOLD for $29,500
Now that we have Ken and plenty of available funding I'd love to help get your deals done so please submit away!
---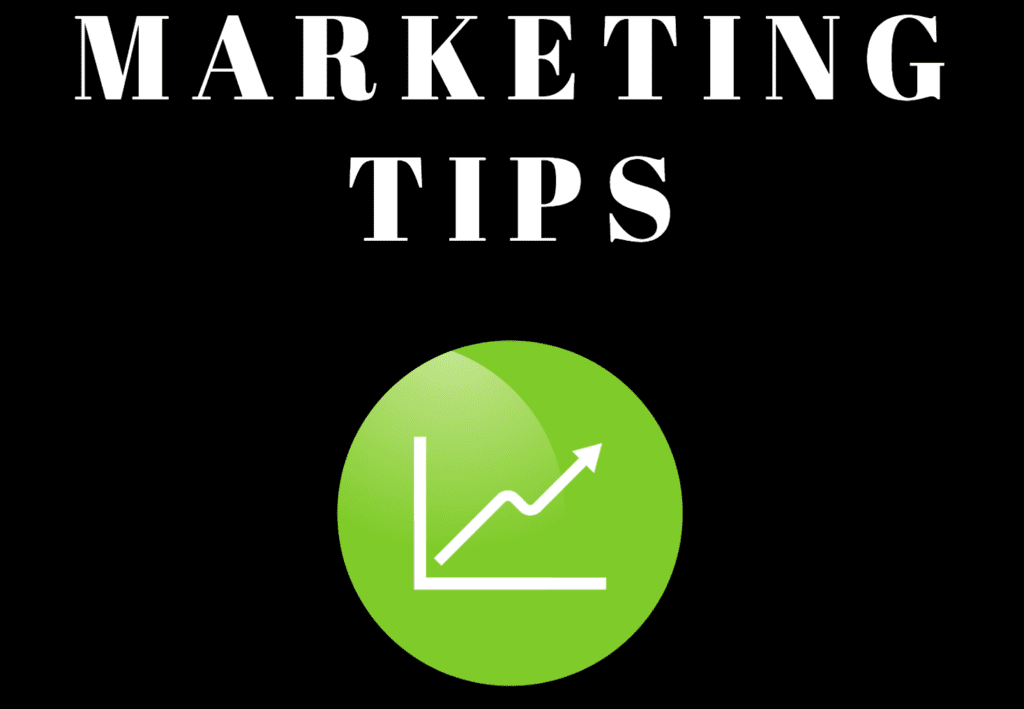 Four Places to Market Your Property on Facebook from our Marketing Team
1. Facebook Business Page
Posting
your property on your company's Facebook business page will allow your
current followers or people who stumble upon your page to see your
listings.
2. Facebook Ad Targeting
With Facebook ads, you can target the type of people who think will purchase your properties.
The
audience selection that Facebook offers you to target ranges from: age,
location, interest, industries, jobs, education, website visitors,
lookalike audiences (audiences similar to the audience that have visited
your website and Facebook page) and more.
Be sure to follow Facebooks policies when running an ad on your property. Policies are updated frequently.
3. Facebook Marketplace
The
marketplace allows you to post your properties locally in your area and
in the area where the property is located. You can post as your
personal profile or your company business.
4. Facebook Group Posting
Group
postings can effective if you are posting in the right groups. The
keywords that you would want to use when trying to find groups, can
range from: real estate, wholesale, wholesaling, property, real estate
investors, land, flips, flipping, etc.
Be careful when posting, some groups will state that there is no posting allowed and may remove you from the group.
---
House Academy Update from Jill
Phase 1 of our most recent offer campaign:
6,000 offers mailed (20,000 total will be going out over next 3 weeks)
5 days of mail arriving
38 response phone calls
4 accepted offers
This area is going to yield a lot of deals!
Make sure you follow us on social media for important updates and information.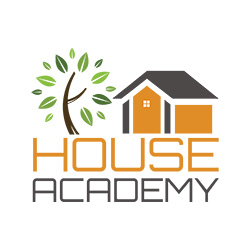 ---
3 Reasons Why People Fail in Land
from Erin Spence
Recently, we put out a survey to all of our members (past and present) covering everything from membership items and live events to what their biggest challenges are. Unsurprisingly, the biggest challenges that our members listed matched (exactly) with the reasons we saw members fail. Here are the four reasons why people fail in land.
1. Consistency
Yeah, you can send out mail once, but can you do it again? And again? Can you manage the deal flow, the call volume, etc? This business does take consistency. You need to send out mail and regularly manage all other parts of the business. There is a regular ebb and flow in this business of either being "cash rich" or "money rich" depending on where you are in your deals, and that seems to be something that people struggle with. You also need to have consistency in being your own boss and managing your business. You need to put in the work, talk to sellers, post properties, etc. The great thing is that SO MANY of these items can be put into systems to make your life easier. You can outsource phone calls to PatLive, posting to VAs, etc. We have plenty of members in our group who are just the "deal makers and county pickers" and outsource everything else.
Read the rest HERE.
---