It's September already?
If you're like us, the month change came as a HUGE reminder that we're getting close to 2020! Now is a great time to reflect on where you are in your year, reassess your goals, and most importantly – send out mail!
I know we sound like a broken record, but so much has happened in the past month and we have so much great information to share here, including new templates and things to help you on your journey to financial freedom.
Read it, bookmark it, share it (please, share it!) and feel free to let us know if you have any feedback, content suggestions, or questions!
---
There was a time that our companies relied solely on in-person tax deed auctions to supply our land sales chain. I was on the road in Arizona, New Mexico and California much of the year. These are some of my stories;
In rural towns all over America there are real estate agents and real estate developers or investors local to that area. They are very different from urban agents. They drive trucks, own farms and generally "work" for a living. Some of them accumulate land at tax deed auctions for years and years and years. And they all know each other very well as it's a small-town environment.
After coming up short as a buyer in the mid 1990's at local tax deed auctions in Arizona, I decided to try something different.
Most auctions have a sign-in sheet like at an open-house or a funeral except it's mandatory to fill it out completely to get a bidding number / card (so the auctioneer knows who is bidding / buying during the frenzy).
One county, in-particular, published this attendee list on their website along with the results of the auction and every other auction for the past 20 years or so.
As an aside, county officials love
to publish auction results like this. "Last Saturday, County X
auctioned and sold 342 properties generating $6,405,000 putting the
property back on the tax rolls for $782,000 of annual property tax
revenue for the county." To them, this justifies their government job
and gets them praise from their bosses.
This was a dream database in the making. It contained all the tax deeds sold, to whom, for what price, and their phone and fax number (this is the 1990s).
John Smith 123 Main Street Rural Town, AZ 85258 Ph. 602-555-1212 Fax 602-555-1213
1979 APN 111-11-111$75.00
1979APN 222-22-222$75.00
And imagine 1,000s of entries like this.
I manually entered the data into Excel and uploaded it to ACT! (the CRM of choice back then) linked it with WinFax Pro and wrote a mailer merge fax to everyone who purchased properties at tax sales in that county for the past 20 years (back to the 1970s).
The fax contained an offer amount well over what they had paid at auction. It was a smash hit. I bought large acreage for less than $100 per acre, tons of buildable lots in small rural towns and this deal;
486 – 1.25 acre properties 20 miles from the Grand Canyon for $175 each or about $85,000 cash. Each property was sold for about $1,500 which was well below retain value at the time or $750,000 within a year online.
The relationships I developed with the rural agents in that county remain to this day, more than 20 years later.
Click here to read the rest and see pictures and plat maps from this deal!
---
Don't miss us LIVE every Wednesday!
Every Wednesday at 2 pm PT we will be going LIVE on our YouTube channel to talk about a property in our inventory and show you some exciting new things that we're working on. Make sure you don't miss it!
---
Offers2Owners had another great month. We sent out over 250,000 offers and helped our clients purchase hundreds of properties. The best part is that all these properties were purchased at prices WELL below market value!
We
also dropped the rate of our Smart Pricing Service so be sure to check
that out if you are a House Academy member because it packs massive
value!
We also released a new blog about some of the common mistakes we come across in the mailers. Some of the most common mistakes include spelling errors, spacing errors, and reoccurring or incorrect numbers. These can occur at any stage of the campaign, starting from the initial editing of your letter template to an issue occurring post merging.
---
Our live event is just ONE MONTH away!
---
This month's question came from Leonard over on LandInvestors.
Hey, everyone. I sent out my first couple of mailers. I plan to soon have a couple parcels of land with an acquisition price of roughly $6,000 per property. I plan on closing with title. Question one, how much of a marketing budget should I estimate for the different purchase prices? The sales prices will likely be between 14,000 and $19,000. Would this justify listing on the MLS?"
Check out Steven and Jill's answer HERE.
This month, our member spotlight is on Bei Zhang.
Bei is a staff favorite, and we were ECSTATIC when she agreed to come on our podcast!
She first fell in love with Jill and Steven's podcasts a few years ago and was in pursuit of happiness that she was lacking from her corporate job. She is joined us in 2016 and a year later had quit her job to pursue investing full-time. She's constantly growing – we can't wait to see what's next!
Watch her interview HERE.
---
On the horizon – HouseTank.com is almost ready for HouseAcademy and Land/House Academy combo-members, but we're going to be giving Land Academy members special 60-day access to explore deal funding partnership opportunities. At the outset this will include deals direct from Steven and Jill, so act fast before they're snatched up!
Newsletter Archives – If you ever want to read prior releases of the Investors Newsletter, you can check it out on Land Academy under 'Media' HERE.
---
One Month in as the Transaction Coordinator
Updates from Ken Bond about the deals that we're doing (we know you're curious!)
Wow! What a month of fantastic learning. I've had the pleasure of interacting with many of our members one-on-one through deal funding for both House and Land.
Most interesting so far has definitely been a huge deal funding submittal for 63 vacant SFR lots in Arizona. This one is still in the negotiation works but we have gone so far as to order an Infill Report through Infillreports.com so we're well aware of what we're getting into. If you haven't had the privilege to read through one of these reports yet, let me be the first to tell you that they are incredibly comprehensive and no stone is left unturned.
For in-house deals, we have several New Mexico land acquisitions we're closing on in the first week of September and we are also purchasing a few OTC land properties which is a first time experience for me!
Wish everyone a packed month of acquisitions and sales and I look forward to your Deal funding submittals.
---
BOG Checklist
Ken also created the highly anticipated BOG checklist. This is a great short list of what your BOG (or you!) should be checking for during your first visit to the house.
You can also always find this and any other extra housing documents in the House Academy Forum HERE. (Hover over templates)
---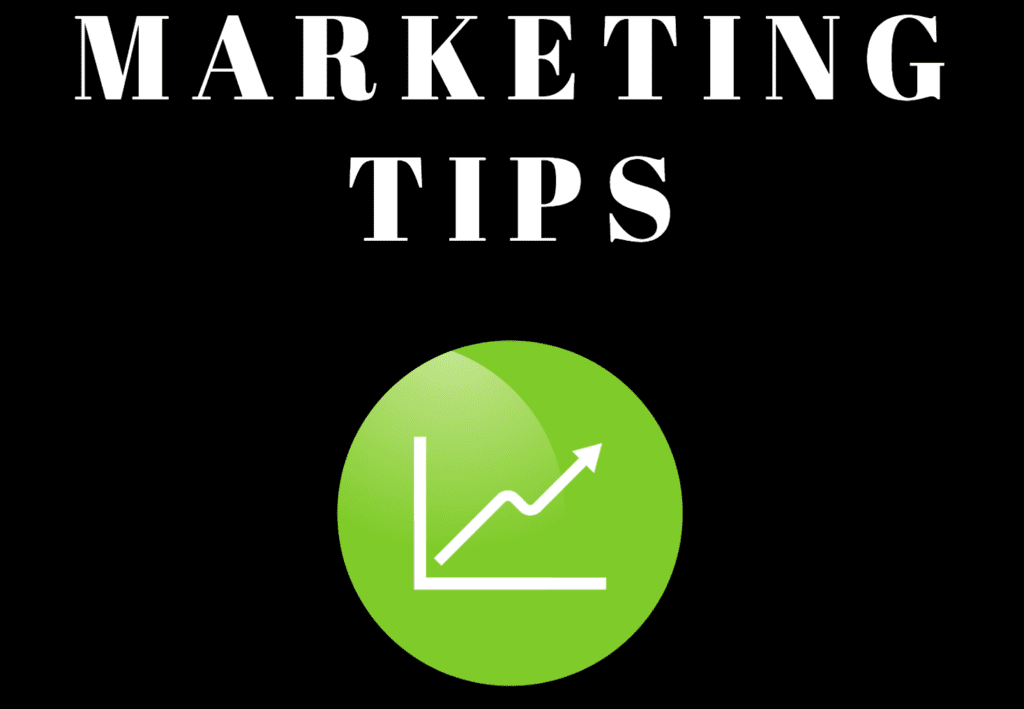 This week, we're going to take some time to talk about our BRAND NEW Facebook groups. We've been asked (and asked, and asked) for this, so without further ado we want to introduce –
Real Estate Investing (Land Academy) & Real Estate Investing (House Academy
We intend to bring exclusive content, specials, tutorials, access, live shows and etc. to these Facebook Groups.
Who can join?
Anyone with a Facebook Account!
What is the monthly cost?
It is FREE!
Why was it created?
These Facebook groups were created to bring value to like-minded investors.
What can Facebook group members share?
Facebook
group members can share past, present and future experiences on deals.
Feel free to also post images, videos, polls, thoughts, reasoning and
etc. Questions are welcome, and we can't wait to interact with you
there!
Join Our Facebook Groups Here:
Real Estate Investing (Land Academy) https://www.facebook.com/groups/446415189291041/
Real Estate Investing (House Academy) https://www.facebook.com/groups/647868509034532/
---
What is House Academy?
By Jill DeWit
In a nutshell, House Academy is a flipper/investor's dream.
With almost 16,000 completed transactions to date, we know how to buy undervalued property.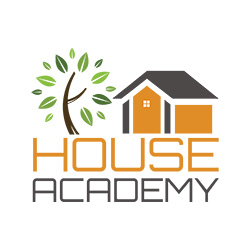 We do it consistently with ALL property types, and all price ranges.
To understand and be able to replicate our business, one must understand data and learn how to get deals done.
House Academy teaches individuals everything from how to pick hot areas *to* correctly pricing data to make intelligent offers to property owners *to* selling properties fast.
It is easy to sell an asset (house) that is worth more than you are asking.
House Academy shares how we buy houses with so much built in equity that we make consistent profits and still re-sell undervalued to our buyers.
What does that mean to you?
Whether you are a house flipper running short on deals, or an investor tired of waking up every morning to scour the internet or go out and find deals – we can show you have to use data and direct mail to get motivated sellers calling you.
House Academy members have been using our strategy to not only create/build profitable house flipping businesses, but to also purchase their primary residence or dream vacation property.
We provide the education, access to professional tools, and support.
You are not alone in your real estate ambition.
---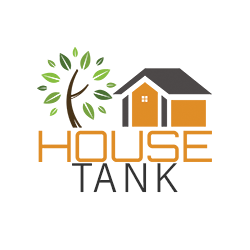 HouseTank is officially here! (next week)
The site is ready, and we are currently adding all of our House Academy users and some ready to go deals to be funded!
Members – watch your emails next week for login information and tips!
---
Think you're ready to quit your day job?
Watch Jill give you her three item checklist to leave your day job and invest full-time.
---
We have been sending landowners offers to buy their land since the late 1999s. Just before I sat down to write this, I looked back to find out that we have sent well over 1.2M mailers out over the years.
I'm confident we have made just about every mistake a real estate company can make in this area. But I think we have it figured out now.
Here's what works for us:
Even though we're always sending out more mailers, the number of phone calls we receive on a daily basis from the letters we sent out from 1999 to 2013 is over whelming. We have more than 500 acquisitions in review right now.
We figured out how to do the perfect mailer and I'm going to share it with you here:
Get great data (property ownership data).
Scrub that data down to perfection (remove the owners who probably won't respond).
Put together a compelling cover letter and purchase agreement (or use mine)
Stagger the release dates for the letters so you can manage the inbound calls (or just make sure you are ready to manage calls)
If you do these four tasks with precision, you will knock it out of the park. Our effective purchase rate is 1.5% to vacant land owners. Our back tax mailer rate is closer to 11% (sending mailers to owners with properties that have associated accumulated back taxes).
Let's look at these four steps more closely:
The only place to get
great, fresh data is from a professional real estate data company. The
kind that have a direct feed into the county database and provide all
kinds of data about real property, not just the simple kind that you and
I want which is ownership. We buy all our data from Real Quest/Core
Logic which is a division of First AmericanTitle (FATCO).
Trust me. Don't horse around with these data list companies or even with the data directly from the county. The reasons for this are beyond the scope of this article.
Read the rest and find out the BEST envelope type here!
---

Ever wonder what goes into making a podcast? Check out some behind-the-scenes action from our fearless leaders Steven and Jill HERE.
Our land podcast is updated daily (weekdays) and our housing podcast took a small break but will be up and running again next week! We share investment and real estate business achievements, answer questions, give valuable tips, and so much more.
Ready to check them out?
---
If you aren't a member yet – why not? We would love to have you "in our corner." Visit LandAcademy.com or HouseAcademy.com for more information on joining or to schedule a call with our team.
If you want an opportunity to attend one of the weekly closed member calls to get a taste of what we're about, send an email to support@landacademy.com
---