Investors Newsletter – Volume 29
There's no time like the present to send out mailers and help a family's holiday wishes come true. Nothing brings joy during the holidays than providing families with unexpected income with your offer letters...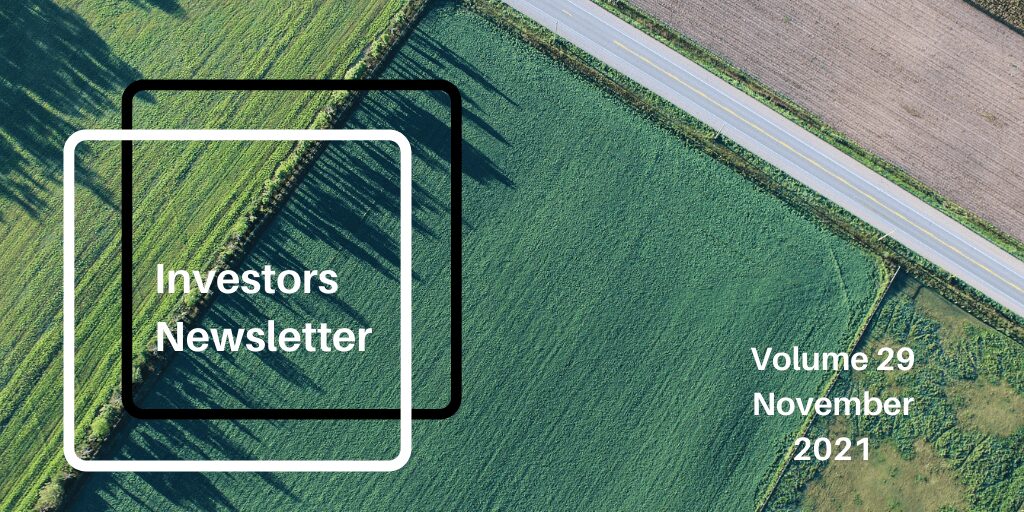 ---
We are now entering the holiday season; it's time to make up for last year's lost holidays.
There's no time like the present to send out mailers and help a family's holiday wishes come true. Nothing brings joy during the holidays than providing families with unexpected income with your offer letters.
Don't forget to check out LandInvestors to connect with like-minded investors, ask questions, create partnerships, and more!
As always, this newsletter is for you. Read it, bookmark it, share it, and feel free to let us know if you have any feedback, content suggestions, or questions!
---
Every other Thursday, join Jill and Steven, talk all things REI with real estate professionals (and friends). We'd love to see you there at our new time, 10 am PT!
Where: HERE on Clubhouse
When: Thursday November 18th,10 am PT
Who: YOU! Clubhouse is now available on Apple and Android, and we have the "hook up" on invites. If you click the link above you can automatically download and join!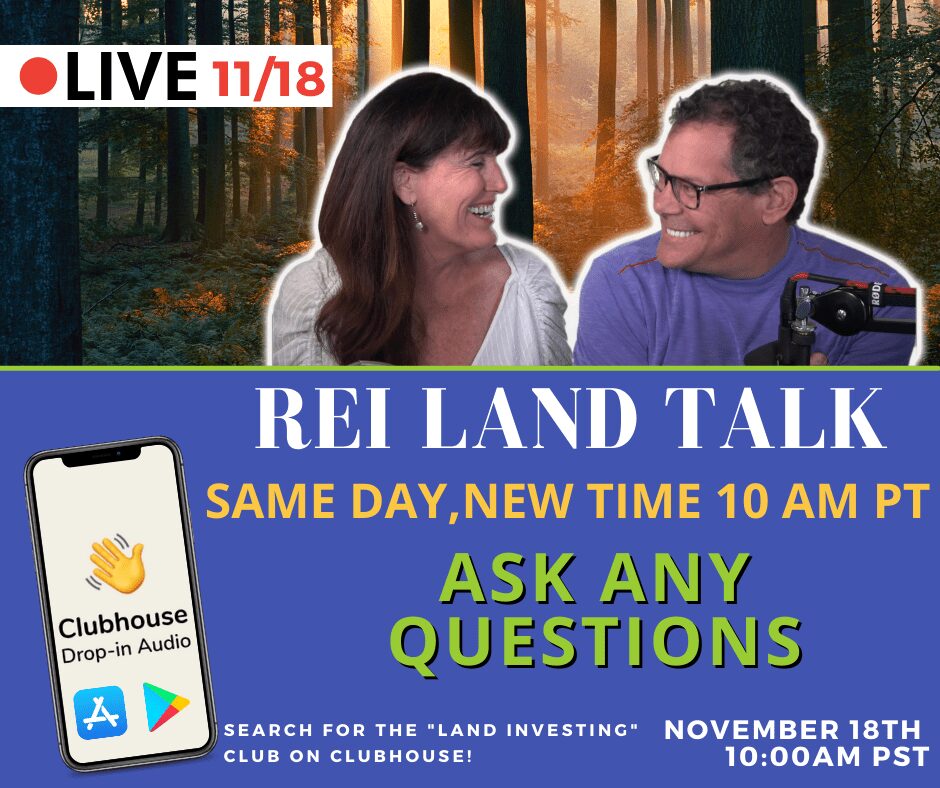 ---

Top Performing Members are Outsourcing to Concierge Mailer
Most of the time our staff come to us and say a certain number of requests have come in for a particular service and we create a product that meets that need. This product, Concierge Mailer, happens to be one of my ideas. Concierge Data, Concierge Mailer, Concierge Pricing, they are all the same things. So, what exactly is this product and who should use the service?
If you follow us at all, you know we are big fans of outsourcing what you can without sacrificing quality to make your work and personal life more efficient. We really want you to focus on the stuff that makes you good at what you do, which is making decisions about buying property and how much you should sell it for. The big picture stuff without all the mechanics.
Sure, you can pull all the data, analyze it, scrub it, and ultimately price it, while making sure you are picking the right county, or you could have Concierge Mailer do all of that for you.
I started using Concierge Mailer long before it had an official title. It was just me and one of our employees. I'd let him know I'd completed the red, green, and yellow test and ask him to pull all the data for a particular county. I told him what I wanted him to scrub out and then he'd do the best he could from a pricing standpoint, and I'd check it when he was done. He'd give me notes about areas to watch out for or things he noticed while scrubbing the data.
That's Concierge Mailer. You put your order in, it's all custom and at the end you will receive a default pricing scenario. All of the work is done for you, quickly, and you don't have to wonder if the work you've done is correct.
We were surprised to find that several of our top producing members are now using Concierge Data. I had originally developed this product to help our members that were struggling with the data part, but it turns out the convenience of it has really become popular. We've got seasoned pros who can do this with their eyes closed and they are still choosing to outsource. It is all about being more efficient and focusing more on the tasks you can't or don't want to outsource.
I enjoy running the red, green, yellow test myself but once I find a county or a zip code, I send it to Concierge Data and they do the rest with a quick turnaround, usually one or two days. Once I get it back, I'll check for flaws and test for reason and maybe reprice it or certain sections of it.
Every project has the "grunt work" that takes forever, and Concierge Mailer removes that for you. No matter how you look at it, it's faster, better, and cheaper.
Do you have other product ideas or areas that are slowing you down? There is a section in Discord called "Resource Sharing" and another called "Topic Requests" for existing members. That is where I get a lot of ideas for podcast and blog material, and it is where this topic originated. We'd love to hear what ideas you have for future outsourcing possibilities.
Join our online community at landinvestors.com, it's free! And if you're a Land Academy member, please join us on Discord.
---
A Message From the Offers2Owners Team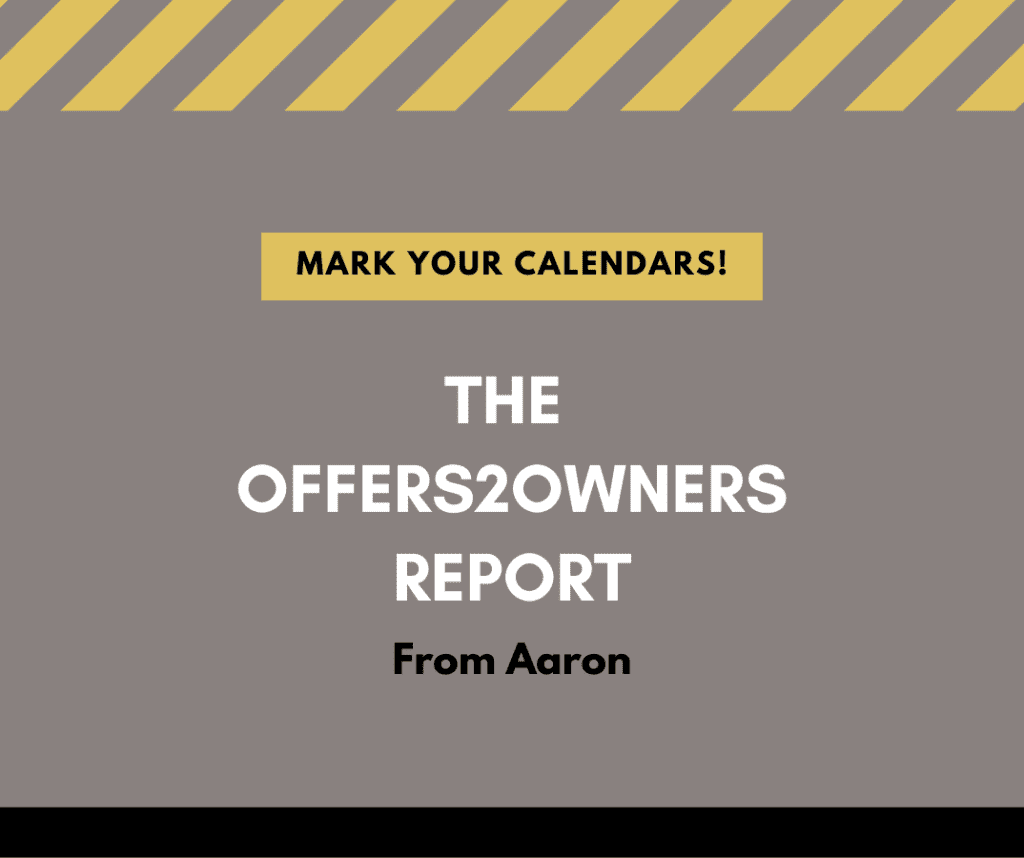 Offers2Owners Numbers:
Mail Sent In September: 745,409
Properties Purchased: 1,821
Data Pulled: 586,858
Month #11 All About Savings!!
We'll be running TWO promotions this month:
#1 Concierge Data Orders
#2 All Mailing Products
Keep your eyes peeled for email or social media post!
Have you ever wanted to print your letters or images in Color? As of now you can add Color Printing to your letters for $0.35 per letter.
---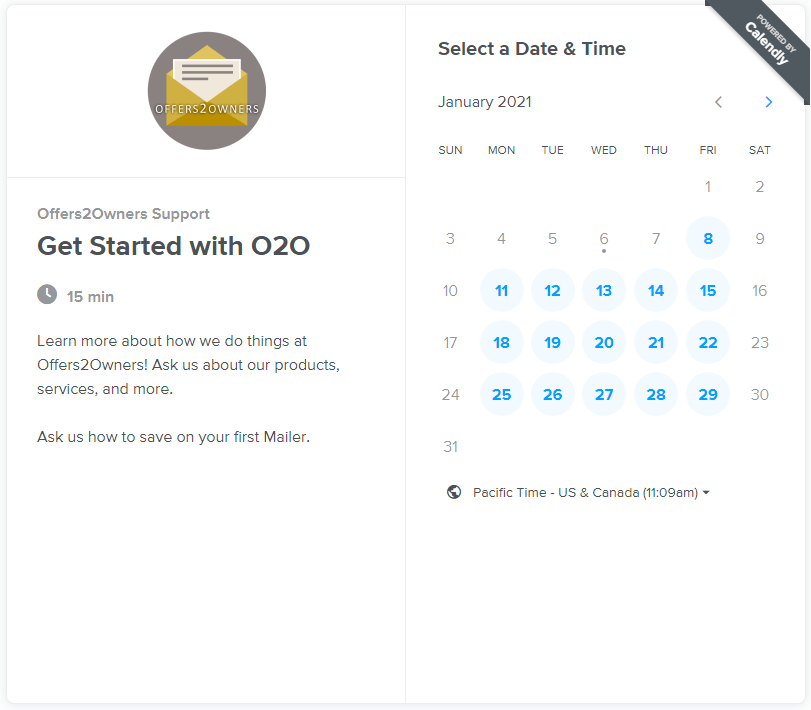 If you have questions, or need help getting started?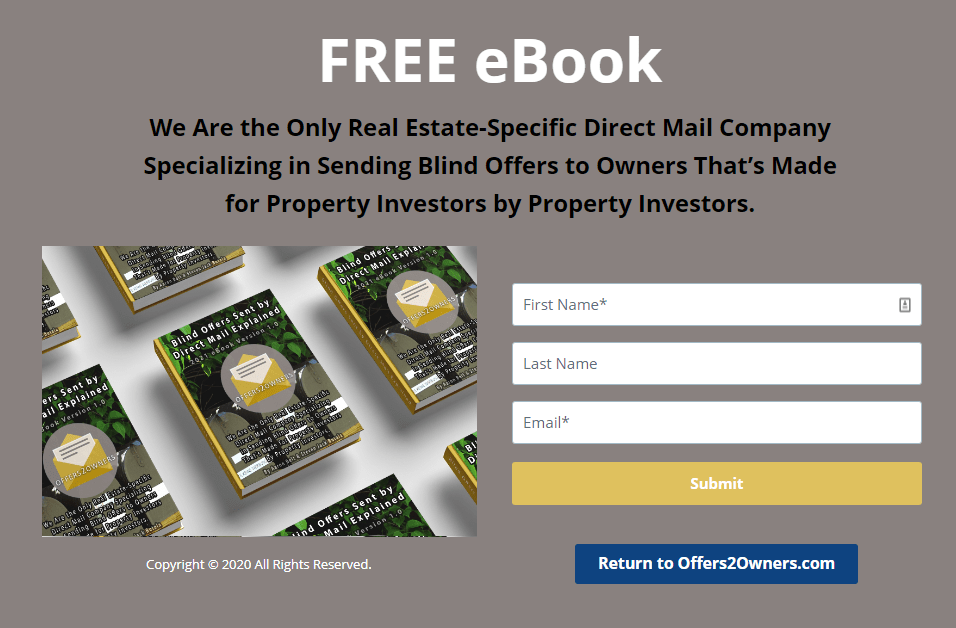 Want to learn more about how this works?
---
Podcast Corner
Check out some of our favorite recent ones!
---

Member Updates
We have moved the member webinar to 2 pm PT. We needed to ensure all questions, deal reviews, and new information gets addressed during the call. Land Academy is at capacity with 500 members across the world. We found it difficult to answer all questions in a short amount of time, so we have decided to start our calls an hour early.
If the new Clubhouse time no longer works for you, request an invite to our member webinar by clicking the link above or emailing us at support@landacademy.com
---
Marketing Tips
Where is Your Dot Com?
The absolute most essential thing for your business in 2021 and beyond is a functional website. It is one of the first parts of your business that you should establish so that people can easily find out who you are and what you do. Of course, social media channels exist and they serve as a way of disseminating that same information, but it is important to have your own platform to be able to further elaborate what you're about in a cohesive way. Plus, with so many easy-to-use web-hosts like Squarespace, Wix, and so on, there is absolutely no excuse to not have a website! So, what are you waiting for? Either set aside some time to create your own website with a user-friendly web host, or simply hire someone to do it for you!
– Marketing Team
REMINDERS:
Don't miss out on Land Academy's Discord Group Chat!
The link to join the discord group chat is in your welcome email.

If you lost your welcome email don't worry, just email support and they will send you the Discord link. We also have Discord chats for the members-only women group and the accountability group.

If you haven't joined in, then what are you waiting for? Our email is support@landacademy.com.
Have Suggestions for Membership?
Is there a site or tool you use that you think we should add?
Want us to develop a certain type of tool?
Is there something missing from our current sites that you want added?
Have specific content ideas?
We're all ears! We're always adding to membership and improving on what we always have, and we know that you have great ideas!
You can always email us at support@landacademy.com with any suggestions or ideas.
---

Land Academy members now have access to all DataTree reports from within your account. Check out a little bit of what is available to you below, and see your Member Guide for a full list of reports as well as pricing and billing information.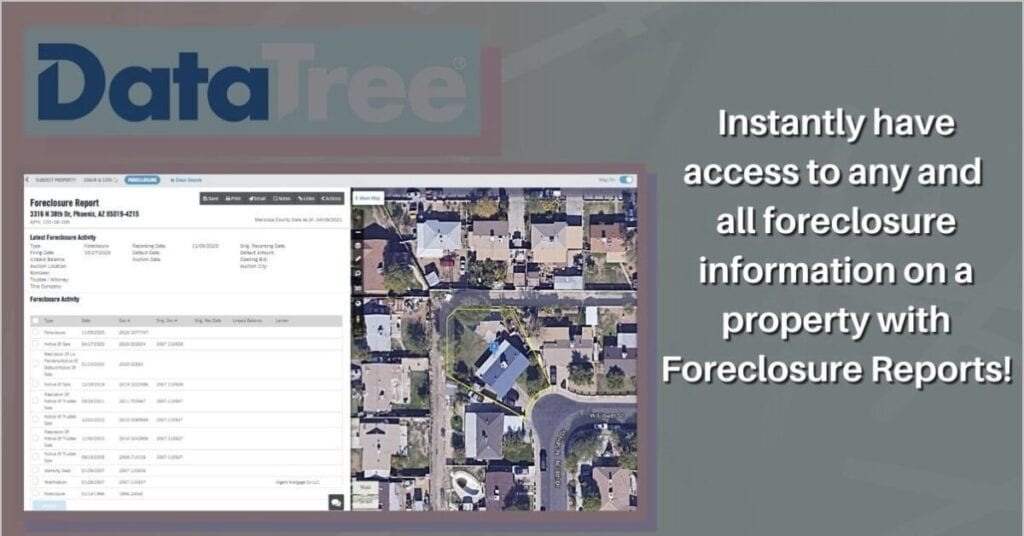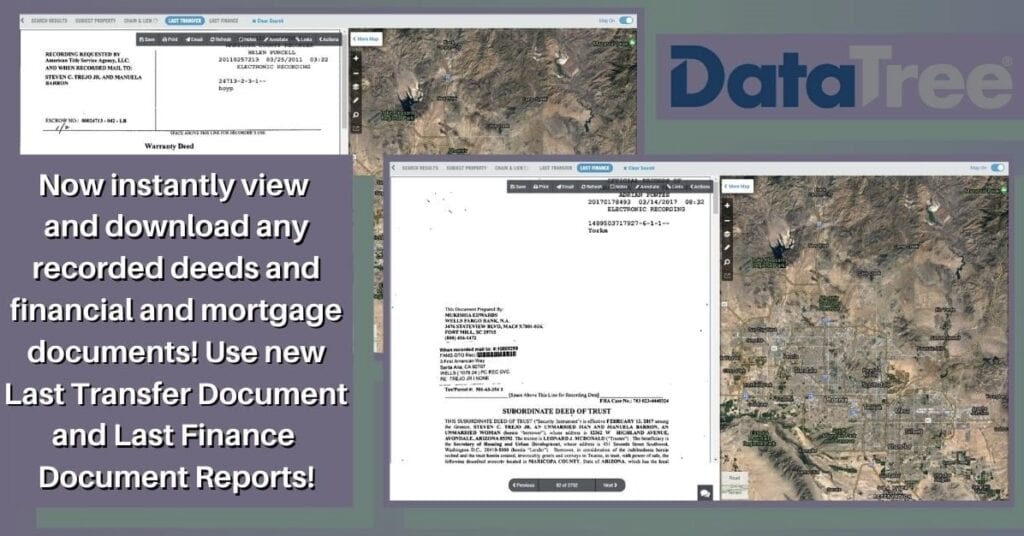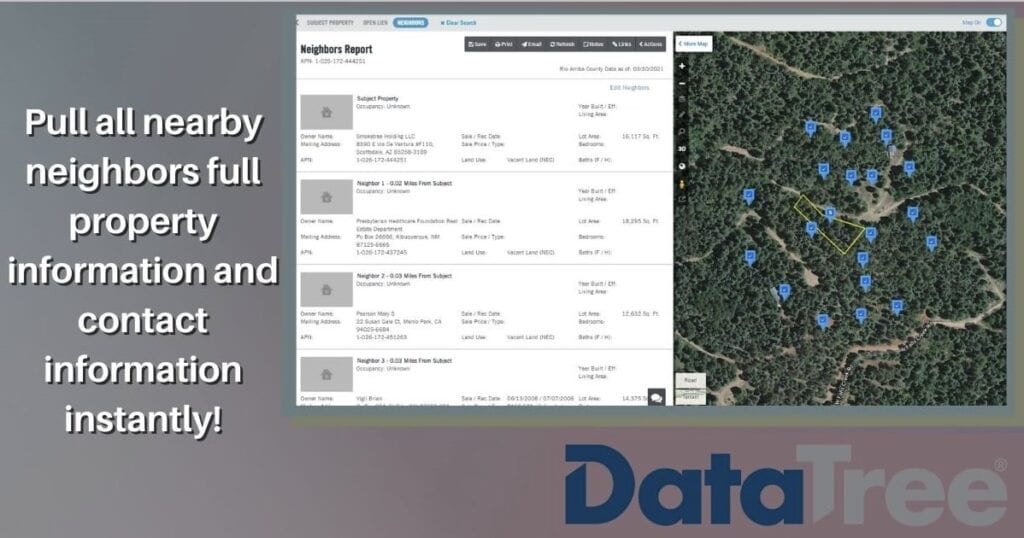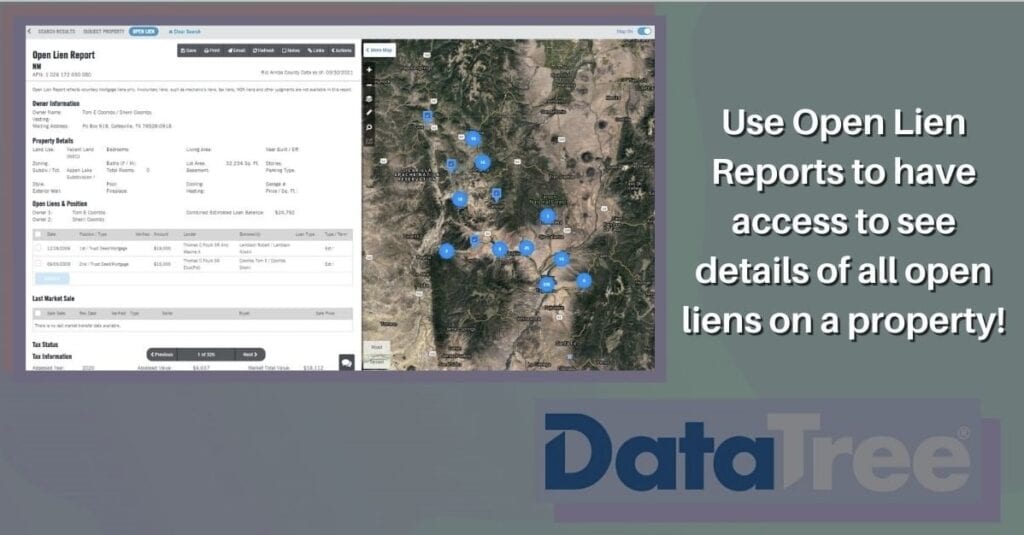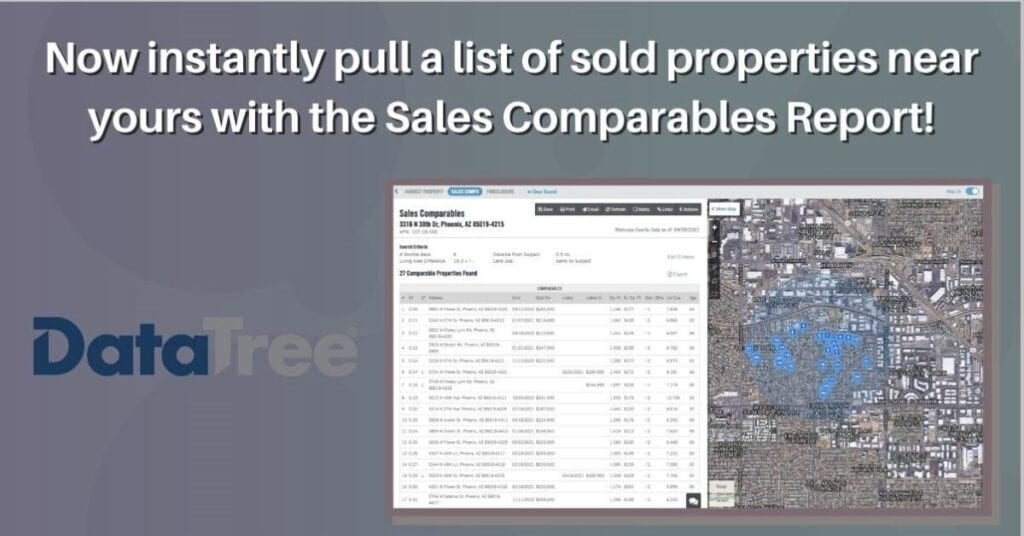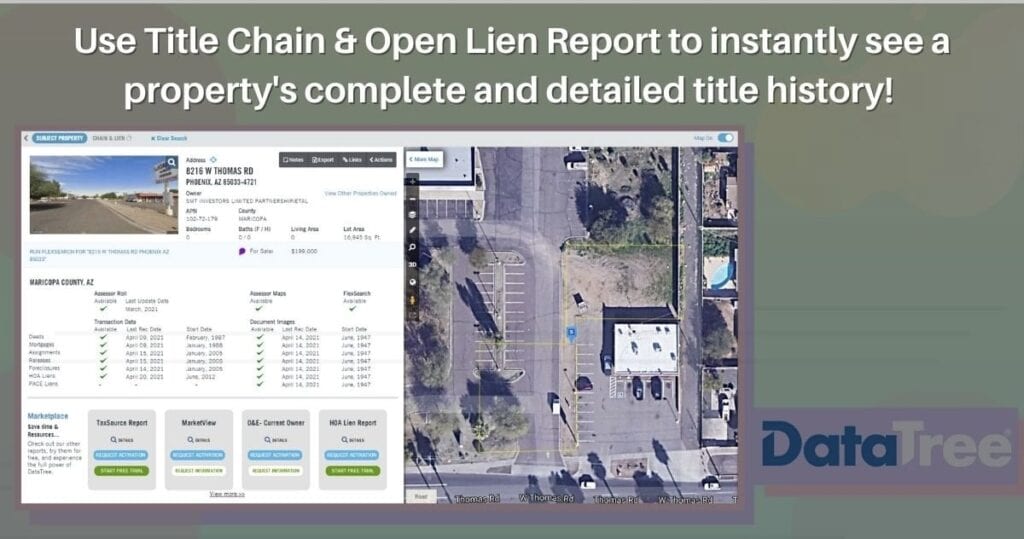 ---
Join our Facebook Groups!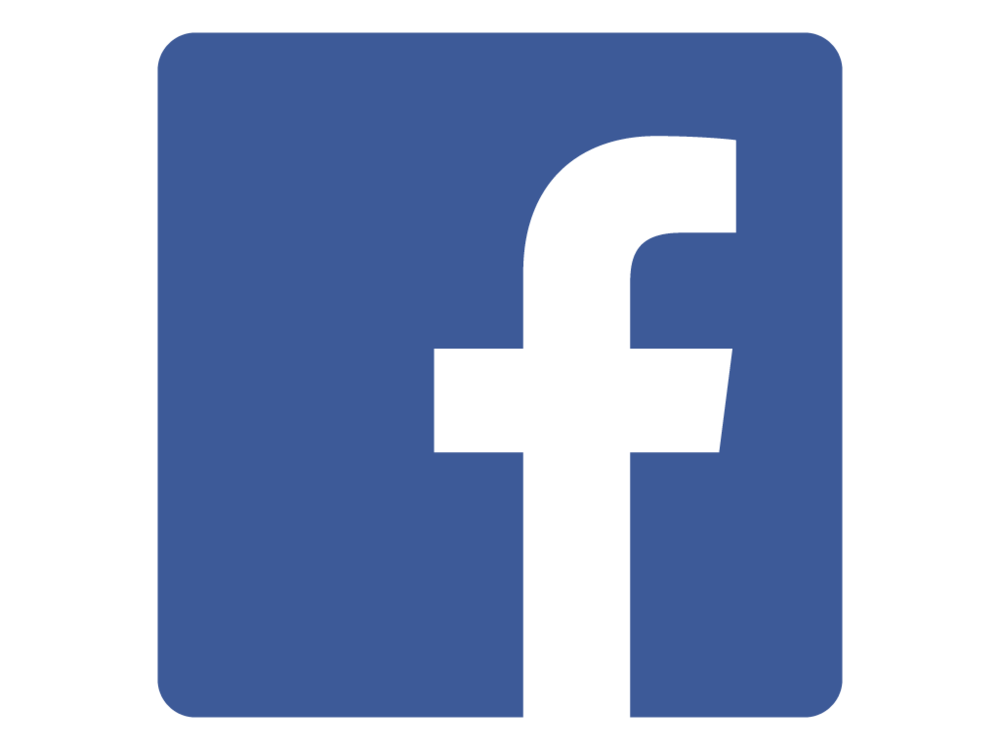 Land Academy: Real Estate Investing (Land Academy)
House Academy: Real Estate Investing (House Academy)
Offer2Owners: Offers2Owners Group
---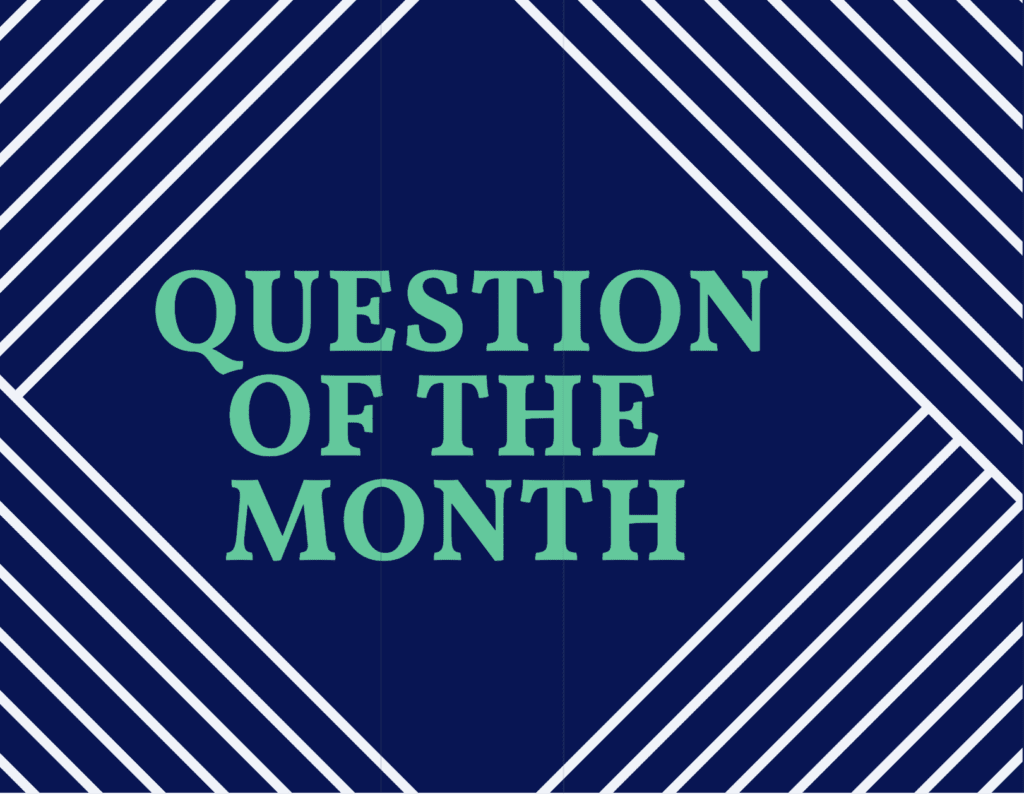 This month's question (more success story) came from Lucas over on LandInvestors.
My offer was for a property that was already listed. The seller and I couldn't agree on a price. However, he had a tiny parcel in a nearby county that he was also wanting to get rid of. It was so tiny that I wasn't sure if anything could be done with it, but it was right downtown in a nice community directly off main street. City zoning allows for trailers and modular homes, so I went for it
We agreed on a price. Closed quickly. I put it up for sale. I put up a for sale sign and it was under contract to sell within a week. Never even had time to get my posting online. Bought for $3,800 and sold for $9,000. Now I have enough cash to go back and try some deals that I missed from my first mailer. Again, I owe a debt of gratitude to this community.
Check out and listen to Steven and Jill's reponse HERE.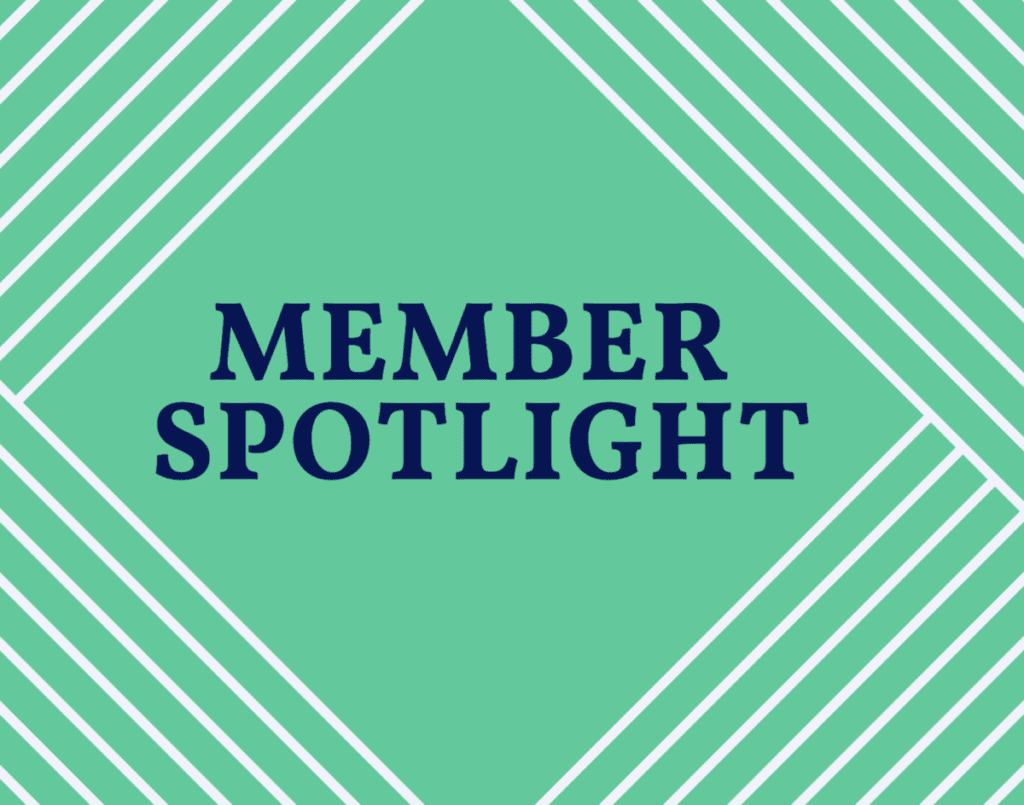 Our Member Spotlight this month is Laurie Phillips!
Laurie has had about eleven companies under her belt. While Laurie has blown us away with how she has applied CFFL and made it her own.
You can find her actively helping people on Landinvestors.com and the discord. Her best advice is to educate yourself, call the counties and escrow companies.
We're especially excited to announce that Laurie is going to be helping us lead the Land Academy Accountability Groups – so if you sign up you'll get to work pretty closely with her.
(Pro Tip: Laurie LOVES to fund your deals)
Listen to her talk with Steven and Jill about how she went full force in the land business and has grown her business dramatically HERE!
---
If you aren't a member yet – why not? We would love to have you "in our corner." Visit LandAcademy.com or HouseAcademy.com for more information on joining or to schedule a call with our team.
If you want an opportunity to attend one of the weekly closed member calls to get a taste of what we're about, send an email to support@landacademy.com