Life on the road! Want to live like us?  
We invest and can do all these cool things!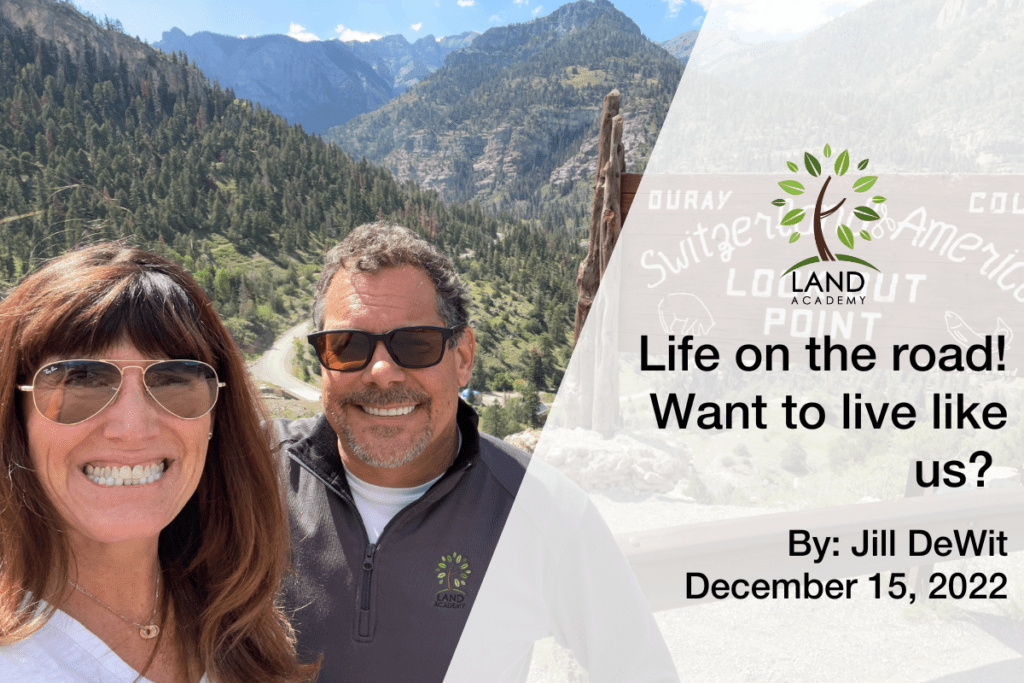 The hardest part? Forcing yourself to work. There is always so much more fun stuff you could be doing. But, like we say about the land business, you can make it as big or as small as you want and you can do it from home or on the road too, it's up to you! You can do land deals with only a tablet, a cell phone, and a McDonald's parking lot if you need to.
We recently spent two months on the road and our business didn't miss a beat. We had an absolute blast and are so thankful for the opportunity. We had a lot to learn along the way, but I'd now consider us at least intermediate at living life on the road.
The most important step is setting some type of work schedule. We chose to work on Wednesday's and Thursday's and played the rest of the week. Between DocuSign and mobile notaries, wire transfers and phone answering systems, there really is no limitations to doing business on the road. You're dealing with land, not houses and if you were in a situation where you lost all connection for one or two days, the wheels aren't going to fall off the bus. The seller, buyer, agent, whoever will figure it out. It's not like it's Friday and somebody needs to move into a house so they can start their job on Monday.
There are a couple ways you can do this and as long as you have a plan and stick to it, everything will work out. You can do it the way we do, work a little, play a lot. Or maybe you choose to only play and catch up when you return. It's also not nuts if you've made it to a point in your business where you can totally shut down for a short time and you choose to only focus on family. Brandon Koon, Career Path Alumni and Advanced LA Member recently took the whole summer off to be with his family. That's the great thing about this business, everything is transactional. You can plan out your mailers and strategically dial back your business to meet your needs, you can even hire people to cover your business or answer your phones because you want to spend time on other things.
It's amazing how much being on the road opens your mind up to new things and new ideas about buying and selling land, really, new ideas about how to live your life in general. We've seen a shocking number of families in RVs that are homeschooling at a picnic table on their campsite. There are so many options out there that allow you to be successful, no matter where you are located. I'm lucky enough to have a full-time staff to do the majority of what I need done, so I can check in and buzz out when I want to.
The point I want to make is that we choose. You don't have to let your foot off the gas a whole lot to have a little fun and enjoy life and time with friends and family. Just choose a plan, make a schedule, and stick to it. Maybe you're taking the summer off, maybe you're dedicating one hour a day, or maybe like us, you're choosing a couple days a week, whatever your process is, you can be successful if you choose to be.
We came back from our trip with lots of new ideas about where we buy land, how we buy land, how land is used differently in different areas, how we market it and who we sell it to and the value of that priceless.
We can't wait to see where our next trip takes us. If you want to learn more about buying and selling land and having the personal and financial freedom to do it on the road, visit us at landacademy.com and catch us daily on the LAND ACADEMY PODCAST.