Land Academy Ladies: A Community of Women Land Investors 
Land Academy Ladies: A Community of Women Land Investors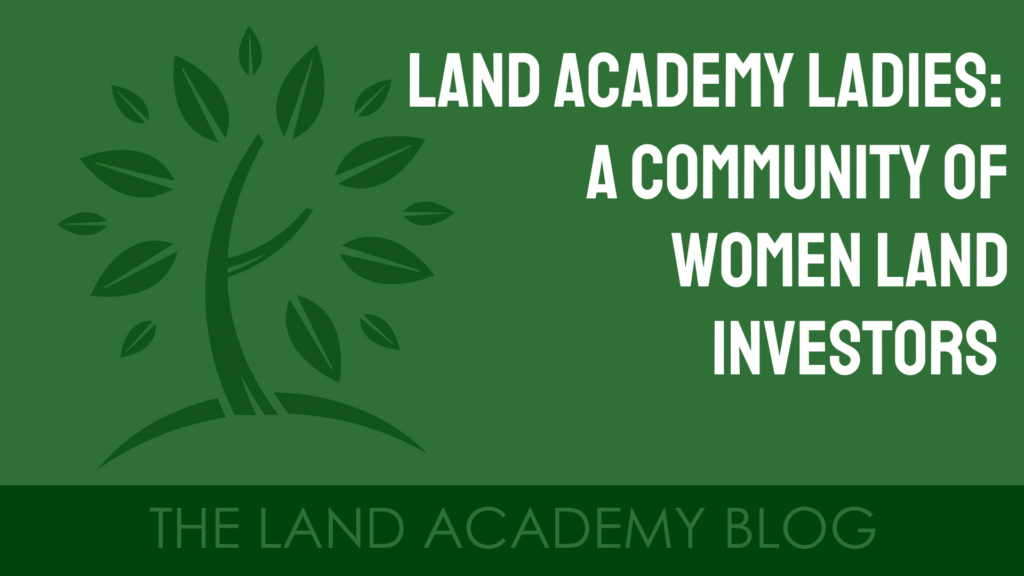 The world of real estate investing has always been dominated by men. But that is changing. Women are making their mark in this industry and are showing that they have what it takes to succeed. One group that is leading the way is Land Academy Ladies. 
Land Academy Ladies is a community of women who are actively involved in buying and selling land. It is a group that is open to any female or female partner of a current active Land Academy member. The group meets each month to share ideas, experiences, and to support each other in their real estate investing journey.
The Return of Land Academy Ladies
Recently, Land Academy Ladies had their first meeting after a hiatus. The group was filled with fresh ideas and a wide range of experiences. Some were brand new to land investing, while others had already completed hundreds of deals. Some were still active agents, while others had retired from their previous careers. But what they all had in common was their passion for real estate investing and their desire to succeed.
During the meeting, the women shared their stories, their goals, and their challenges. Three things stood out as the top reasons why they joined Land Academy Ladies.
First, they were looking for a community of like-minded women who were also involved in land investing. They found that it was hard to find such a group anywhere else.
Second, they wanted to build their confidence in their abilities as real estate investors. Being a woman in a male-dominated industry can be intimidating, but having a supportive community can make all the difference.
Finally, they were looking to create long-term wealth for themselves and their families. These women were not just looking to make ends meet; they were looking to retire their husbands and create a family business.
Joining Land Academy Ladies
If you are a woman involved in land investing and are looking for a community of supportive, like-minded women, Land Academy Ladies may be the group for you.
To learn more about Land Academy Ladies, reach out to their team at support@landacademy.com. Join this community of women land investors and take your real estate investing journey to the next level.