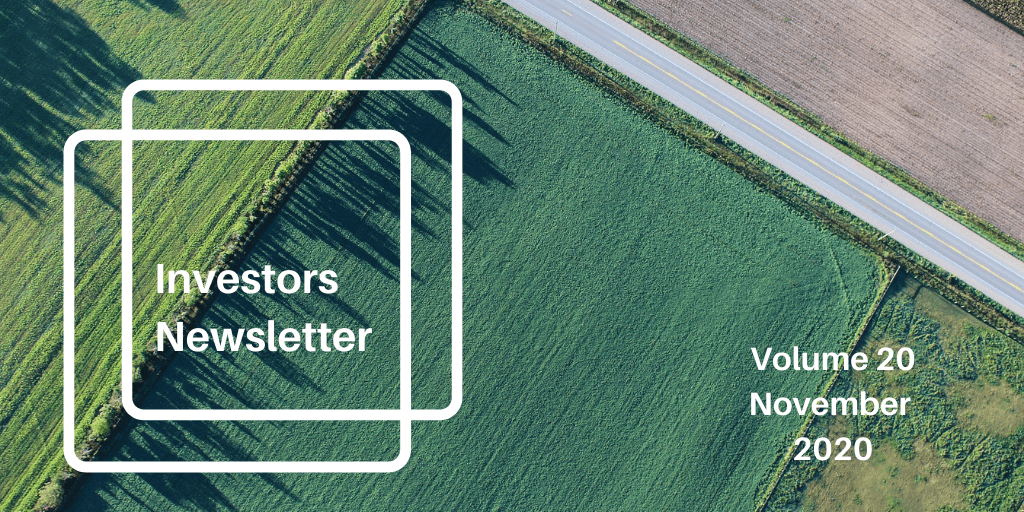 It's November Already?
If you're like us, the month change came as a HUGE reminder that we're getting close to 2021! Now is a great time to reflect on where you are in your year, reassess your goals, and most importantly – send out mail!
I know we sound like a broken record, but so much has happened in the past month and we have so much great information to share here, including new mailing product types and things to help you on your journey to financial freedom.
Don't forget to check out our Facebook Groups (LAND) (HOUSES) to ask questions, create partnerships, and more! LandInvestors is another great stop for anyone looking to connect with like-minded investors and more.
As always, this newsletter is for you. Read it, bookmark it, share it, and feel free to let us know if you have any feedback, content suggestions, or questions!
---
With the Pandemic of 2020, came temporary legislation allowing renters and mortgage holders to stop or delay paying landlords and debt holders with no real negative repercussions for their actions. This is unprecedented in U.S. history.
As of October 2020, approximately 34 million renters are at risk of evection and 2.9 million mortgage holders or 5.6 percent of homeowners are in some stage of forbearance.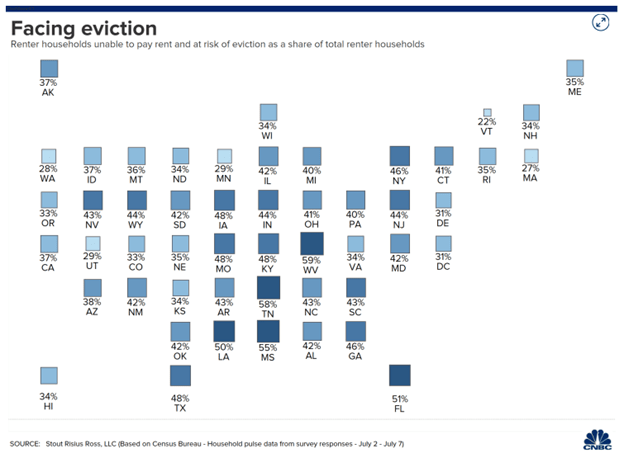 https://www.cnbc.com/2020/10/02/millions-of-americans-may-not-be-able-to-pay-rent-in-october.html
https://www.cnbc.com/2020/10/09/coronavirus-mortgage-bailouts-fall-below-3-million-.html
Job loss has been sited as the primary reason for nonpayment. I believe there is something deeper here eating away at the reason people are not paying for primary housing; it' simply gotten unaffordable.
Lender's used to demand that a max of 25% of a household's monthly net income should go toward housing. Studies like this from Harvard University and from Business Insider its clearly now about 40%. And one-size-fits-all does not apply here. The lower a household's income, the higher of the net percentage of income goes toward housing.
The affordable housing crisis in America is officially here.
Since March of 2020, when the Pandemic became consisdent in the news, two industries began experiencing success like never before; mobile homes and recreational vehicles.
A summary of M/I here show their net income is up 90% and orders delivered are up 30% in 3Q of 2020. Winnebago reported 1.6 billion dollars of back logged orders here.
As historic investors of land, buying specific use property like mobile home or RV property is a logical extension of existing operations.
According to DataTree, there are about 700,000 property owners (land owners) in Texas that are currently hosting aging mobile homes.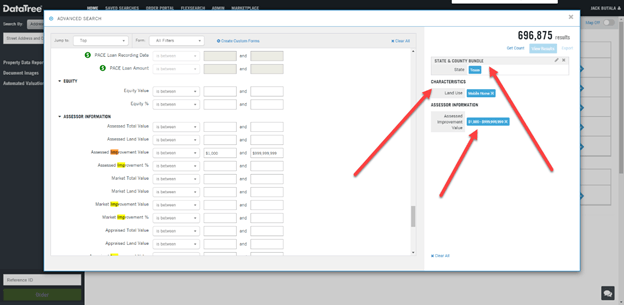 These homes are existing and affordable and immediately available.
As successful land investors, it's simple to send an offer to these land owners with mobile homes on the land seeking an undervalued acquisition; then assessing the property for clean up or replacement.
The net result for us is a profitable real estate deal and a new on-the-market affordable housing unit.
---
A Message From the Offers2Owners Team
---
New Product: FIRST CLASS
This is Ideal for anyone who enjoys a faster delivering time.
Same process as Docs Ready and Neighbor Letters, just First Class Postage!
Product Details:
$0.91/per letter
$0.87 with Land/House Academy
First Class Postage
Docs Ready & Neighbor Letters
Delivery within 3 business days
1000 order minimum*
1-3 page letter
Envelopes, paper, printing, postage, free templates, and mail-merges all included!
Updates from O2O:
Veterans Day Special – COMING SOON!
Allowing Prepayment On Mailers:
If your files aren't ready – NO problem!
We now allow you to PREPAY for your mailers and upload your files at a later time.
The O2O Team and Steven and Jill all want you to know how important it is to keep a consistent mail flow every month leads to consistent income.
Setting a number of mailers you want to send every month is the first step.
---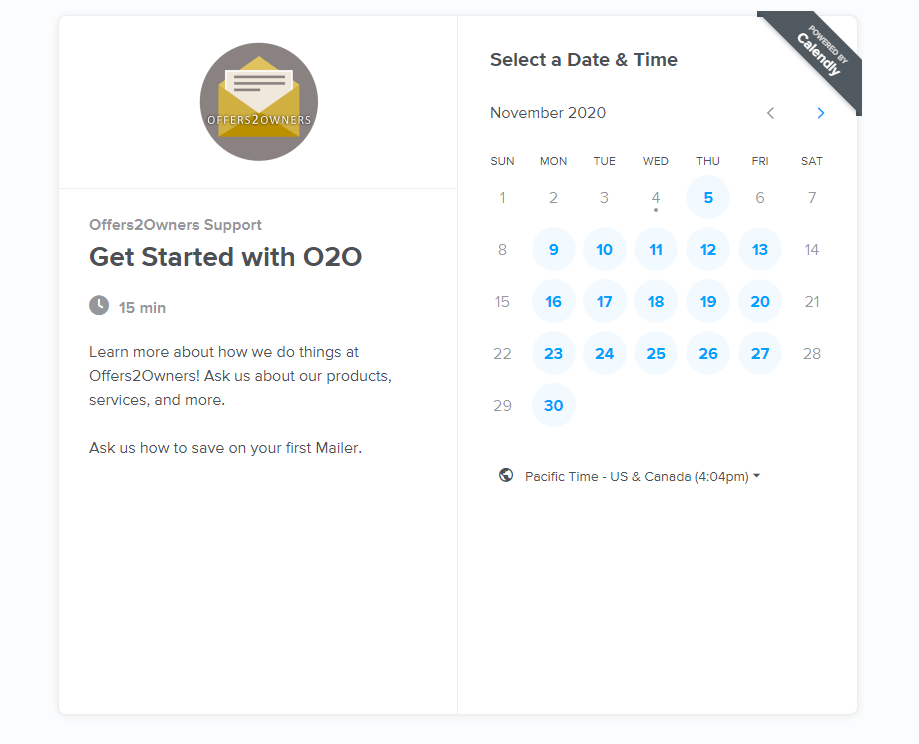 If you have questions, or need help getting started?
Schedule a call with Aaron today!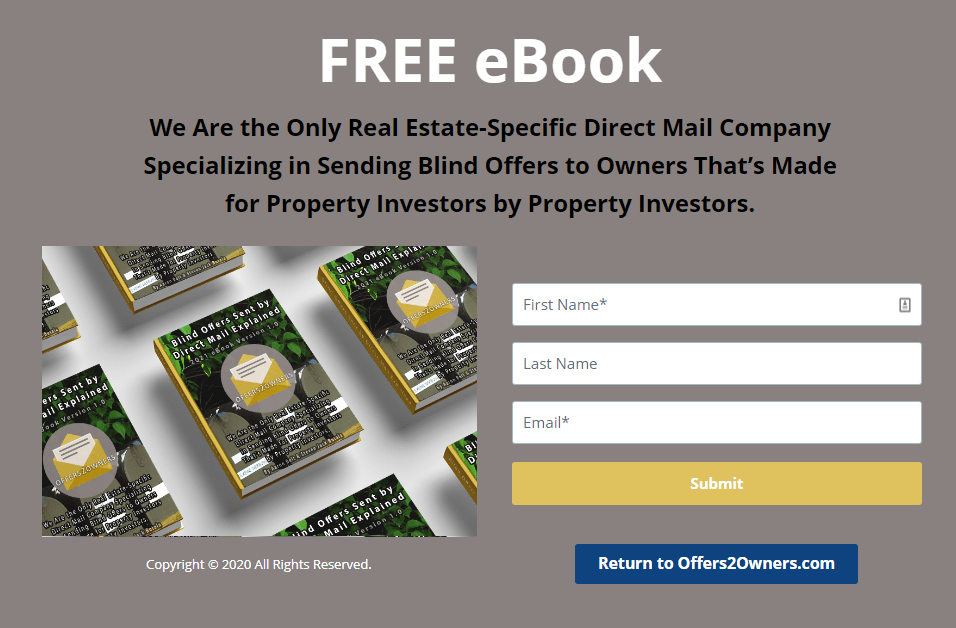 Want to learn more about how this works?
With our eBook you will learn about all of our products.
---
Podcast Corner
---
Member Updates
Land and House Academy weekly member calls are still at 3 pm PST on Thursdays.
If you do not receive a reminder on Wednesdays or an hour before the call, please email support@landacademy.com ASAP.
We want to make sure we get you all set up before the start of the member call. Also, if you are not a member, don't worry!
Please fill out this FORM or email us at support@landacademy.com. We would love to have you join us, even if it's just for one call.
Continue to Get Your Questions Answered!
Schedule 30 min consulting calls with our very own Moderator Kevin Farrell! Members can schedule a 30 min call with Kevin by going to LandAcademy under tools or looking on the right-hand side of LandInvestors.
For just a $100 you can pick Kevin's brain, from deal reviews to where to start with your land business.
Just click the link below and schedule your call today!
Have Suggestions For Membership?
Is there a site or tool you use that you think we should add?
Want us to develop a certain type of tool?
Is there something missing from our current sites that you want added?
Have specific content ideas?
We're all ears! We're always adding to membership and improving on what we always have, and we know that you have great ideas!
You can always email us at support@landacademy.com with any suggestions or ideas.
---
---
Marketing Tips
Take Advantage of Viral Trends
Every other day or week, there's a new viral trend – whether it's a challenge, a hashtag, a meme, or whatever it is – which means that every other day or week, there is a new opportunity to attract more attention to your social media content. The key to taking advantage of these trends is to put your own unique spin on it.
For example, a recent trend on Twitter was to post two pictures with the caption "How it started vs. How it's going." The trend began with mostly Gen Z couples posting pictures depicting the start of their romantic relationships and their present state. Pretty soon, more and more people began doing their own take on the trend – posts ranged anywhere between people displaying their artistic improvements to showing their weight-loss journeys and so forth.
So how could you, as a business person in real estate, hop onto this trend?
You could post pictures from when you started your business to where your business is at now. If you quit your 9-5 job to start your own business, you can post a picture of yourself in your old uniform or workplace along with a picture of your current business. You don't even have to go back that far for this trend – you can simply post pictures depicting the beginning of a deal to the end of one.
Whatever the new online trend is, what's most important is to be creative, and it's okay not to hop on board every single one – you don't have to force things.
– Marketing Team
---
---
This month's question came from Ianover on LandInvestors.
How do you look for the liens on a land parcel before you enter into title? Are there any due diligence standards which people check before entering into escrow? I don't want to pay for the escrow if there's something that's really easy to look up, which would make me walk. I've already looked at the county website for back taxes.
Check out Steven and Jill's answer HERE.
Check out Ians question HERE. Make sure you read the answers from our community – we love to hear their valuable input!
In honor of Veterans Day on November 11th, we would like to honor our very one member Tiffany Carter.
Before Tiffany joined Land Academy: this IT Army vet, full-time employee, mom, and wife wanted to get into wholesaling and started reaching out to homeowners by "driving for dollars" when she was driving around, she had a light bulb moment and said, why not include in these manual letters she was sending out. Tiffany soon learned that her call back was always the landowners, and that's when she decided to wholesale land exclusively and started to binge-watch Land Academy on YouTube.
Click HERE to watch Tiffany, talk about her first few mailers, and different experiences with each one.
---
If you aren't a member yet – why not? We would love to have you "in our corner." Visit LandAcademy.com for more information on joining or to schedule a call with our team.
If you want an opportunity to attend one of the weekly closed member calls to get a taste of what we're about, send an email to support@landacademy.com