Investors Newsletter – Volume 34
This newsletter marks 3 years of publications and we'd like to thank our members & followers for the continued support and positive feedback!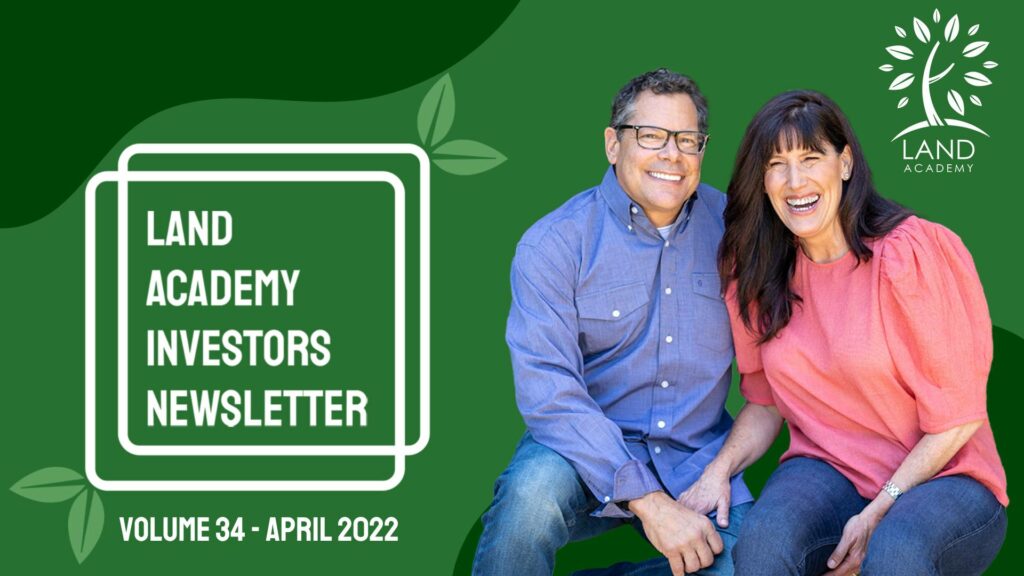 Happy Easter to our favorite peeps!
The days are longer, the nights are warmer, and another holiday weekend is here!
This newsletter marks three years of publications and we'd like to thank our members & followers for the continued support and positive feedback. The time has flown by, and we have no plans for slowing down any time soon. It's hard to believe that we are now one-quarter of the way through 2022.This new season is a great time to reflect on where you are in your business and determine if you are on track to hit your goals for the year, make any needed adjustments to ensure you meet those goals and most importantly – send more mail!
We hope you've had the opportunity to watch our newest 2022 educational module: Land Academy 3.0, Catching Up With Land Academy. It is full of new and updated information, including site updates and other tools to help you as a land investor.
Don't forget to check out Discord to connect with like-minded investors, ask questions, create partnerships, and more. However you plan to spend this holiday weekend, our staff wish you the very best and hope it includes relaxing with family and friends.
---
Are you a good fit for Career Path?
Your Land Investing Career. Deconstructed. Improved.
16,000 Transactions Later, Jack & Jill, Founders of Land Academy, tell all. No Stone Unturned. Join us for a ten week deep dive LIVE interactive course of 4+ hours, presented by Jack & Jill, every Saturday from April 23 – June 25, 2022.
Sessions are limited to 15 attendees and have included individuals such as: house flipping franchise owners, REIT/hedge fund facilitators, mobile home park & self-storage facility owners, investors completing large commercial projects, and much more.
Amazing discussions and deals are created in Career Path.
Click HERE to schedule a call with a member of our sales team. If you can't wait, call Chris directly at (480) 944-1040.
Hope to see you there!
Jill
Here is what some Career Path graduates had to say about their experience:
"Career Path is perfect for someone that is not really sure how to take their land business to that next level. Career Path gave us 100% clarity."
"Career Path was THE community (I needed). It's an intimate group of people, everyone was friendly, and we felt totally comfortable reaching out to others in the course."
"Definitely one of the best benefits to Career Path is being able to have direct access to Jack & Jill to ask questions about your business, and specifically what you're working on. It was great to get feedback directly from them."
"When you learn what we learned in Career Path, there's no way you can fail, it's worth the cost."
"Thanks to Career Path, we feel like we have the skills in place now to propel our business to that next level."
"I had a pretty successful land business for about 4 years, and I was looking for anything that would take my business to the next level. Career Path provided us with the opportunity to take our business wherever we wanted. Sky's the limit."
---
Outsourcing & Hiring to Scale Your Land Business
By: Jill DeWit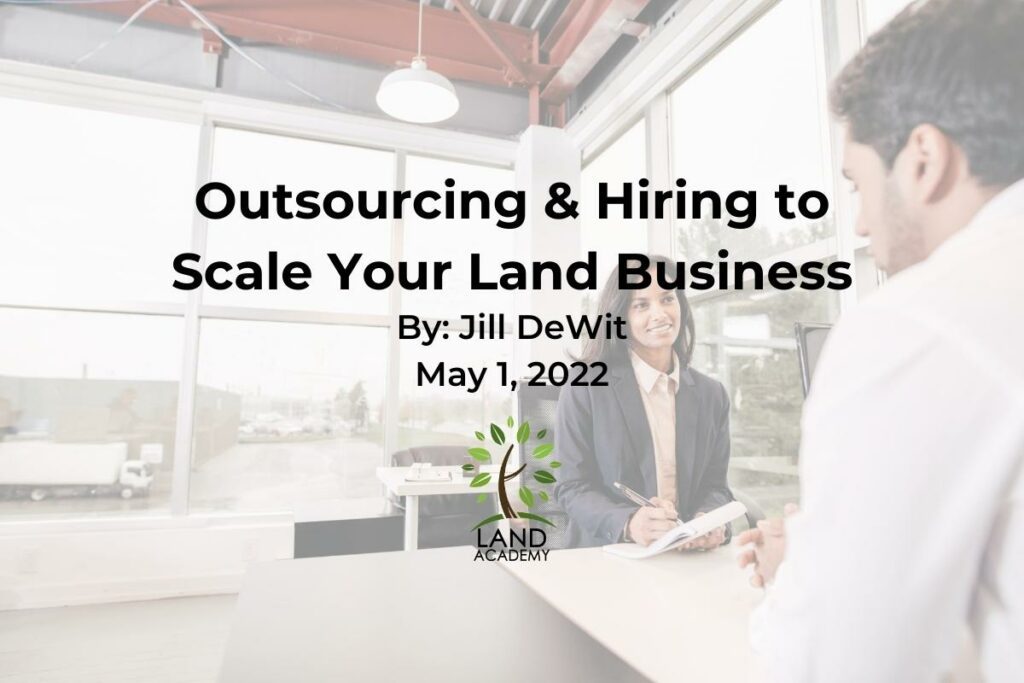 If you find yourself frequently considering hiring help – you should. If you often ask yourself, "Am I there yet?" – you are. If you can no longer supply the demands of your business or you're starting to feel overwhelmed and overworked, it's time to outsource and hire – you're now past due.
As if quitting your nine to five (and the steady paycheck that went with it) wasn't terrifying enough, you're now contemplating hiring your first employee and surrendering control of some part(s) of your business through outsourcing. Add that to being responsible for the livelihood of another person and you'll soon see why, for some, outsourcing and hiring can be challenging.
Jack and I teach a course called Career Path (https://landacademy.com/careerpath) and we find that each new class sort of, "naturally" adopts a theme. The Career Path 02 group was preoccupied with pricing. Career Path 03 was focused on scaling up.
Too often, I hear members say, "I wish I would have done this a year ago". What are you waiting for? Stop holding yourself back. You cannot scale your business without outsourcing and hiring, this is a critical step if you want to level up. This business is unique in that it is extremely scalable and allows for a lot of control, use that to your benefit.
Start with a plan – What task(s) will you outsource? What is the cost? How much time is needed to complete the task? How many deals do you need to cover the new cost?
Don't overthink this – often you are what is holding you back
Consider the "3 A's" – (not to be confused with the "6 A's"). Act, Adjust and Add.
Act – act on it. Put your plan in place and begin outsourcing and/or hiring your fist employee.
Adjust – adjust that person as needed to meet your needs.
Add – add tasks when ready.
There are a few things that need to be outsourced for you to really succeed. Jack and I have put together several tools to make this easier for you. The newest product is Concierge Data. Our team of experts will pull and scrub your data to ensure you are sending out the perfect mailer. This particular task can be very time consuming if you do it yourself. When our team has finished, all you have to do is enter your offering percentage and place your order. Choosing to outsource will allow more time for you to focus on the other aspects of your business. If you are interested in this service, you can find more information at https://www.offers2owners.com/shop/concierge-data/ .
Do the math. Stop just considering outsourcing and instead, act on it. Concierge Data is an easy place to start.
Remember, we've got your back and if you follow our business model, we won't let you fail.
---
A Message From the Offers2Owners Team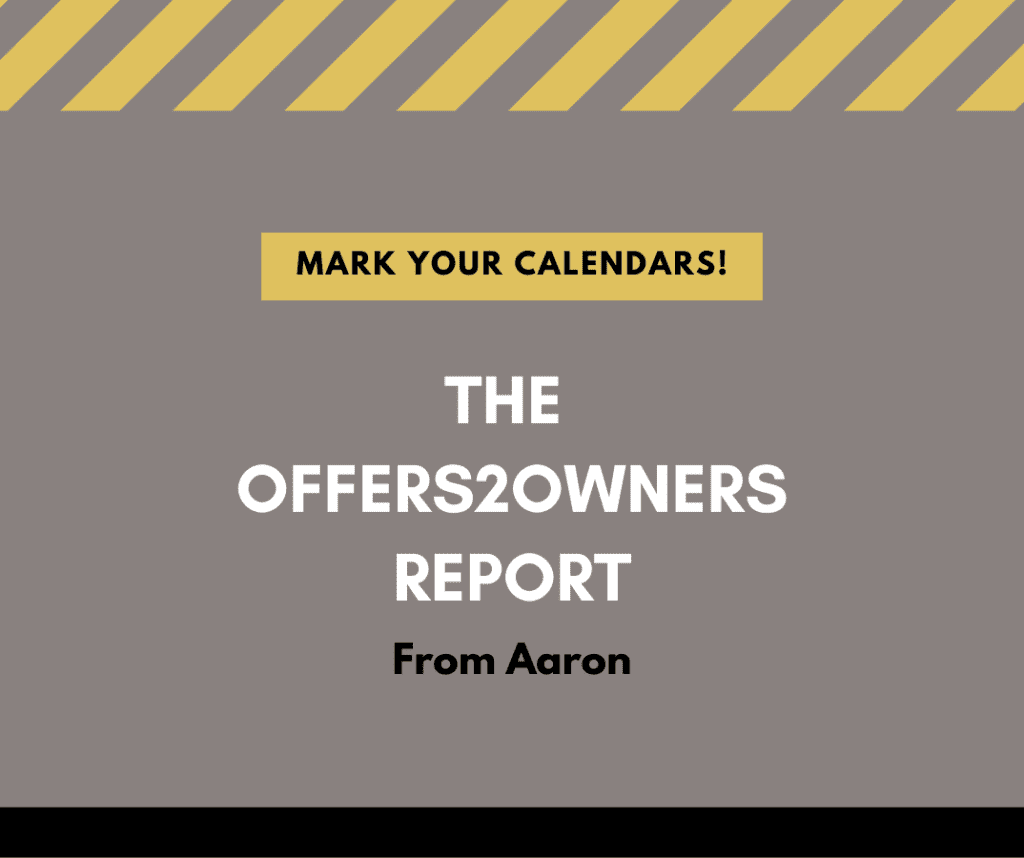 Offers2Owners Numbers:
Mail Sent In March: 584,429
Properties Purchased: 1,428
Data Pulled: 732,662
*****Important message from O2O*****
As of next week – 4/18 Offers2Owners, will temporarily use the Premium #10 Single window brown envelopes because of the country-wide shortage in white envelopes.
Nothing on your end will change, and the different envelope is temporary.
We tested the brown envelopes and found no change in the response rates with our mailers.
We expect this change to last a couple of months; unless we find that you all love them!
Want to see the new envelope?
When ordering, select "Yes" to receive a free letter from us, and you'll receive your letter along with your recipients. You'll receive a (delivery notification) + be able to see the premium brown envelope.
---
And lastly, Mailer & Data Concierge savings are coming your way!
Get your lists & criteria ready & watch for an email with all the details coming to your inbox by the end of this month.
---
Want to know your Offers2Owners Prepaid Mailer Balance?
Send an email to support@offers2owners.com & a member of our team will provide you with an account breakdown within one business day.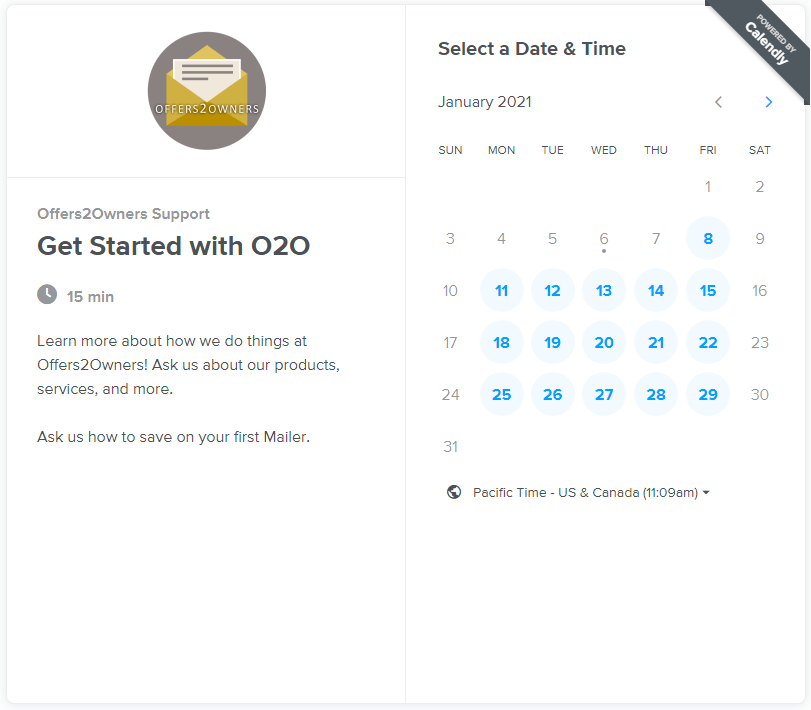 If you have questions, or need help getting started?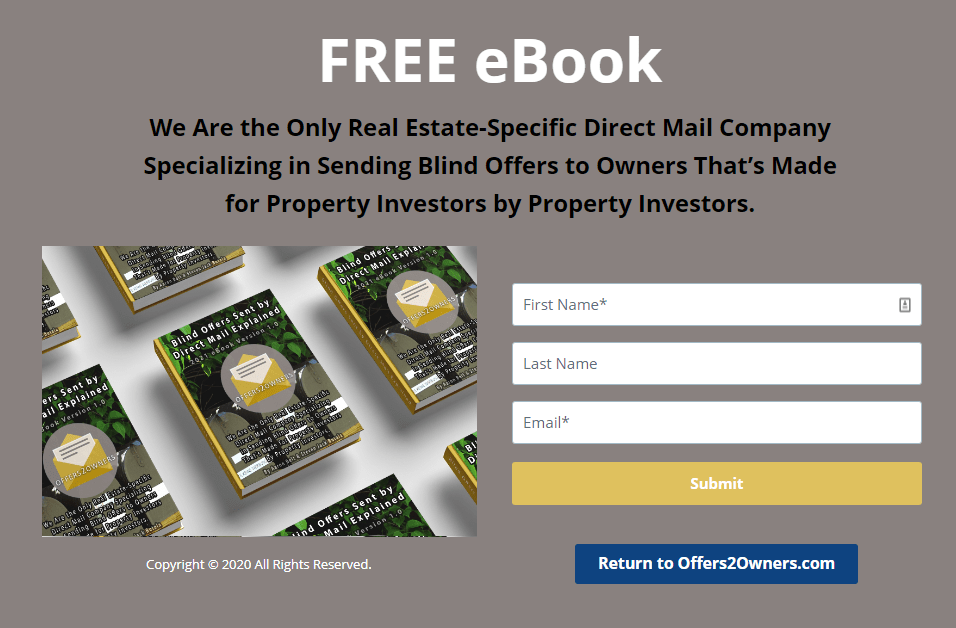 Want to learn more about how this works?
---
Podcast Corner
Check out some of our favorite recent ones!
---
Marketing Tips
Know Your Audience
The first three words that you will hear in any communications or marketing class are the following: Know your audience. Before formulating a marketing campaign, creating a social media post, or deciding on a font for your brand guide, you must first determine the target market and then research the best way to reach and appeal to them.
The more targeted your marketing is towards your specific audience, the more effective it is. That's why direct mail marketing is the most effective form of marketing in the real estate business; even in the digital age. Sure, TV commercials for property flipping may reach several people. But most of these people will not be a part of the intended target audience, thus rendering the commercial campaign ineffective and inefficient.
With a mail campaign (put together with the help of DataTree, Land Academy Concierge, and Offers2Owners), you will pinpoint and reach your intended audience. This type of campaign is more likely to produce the very best results.
– The Land Academy Marketing Team
---
Member Updates:
We have new and exciting news for Land Academy members and their partners! Now partners can join Land Academy and pay the monthly fee only. You and your partners can have different accounts on Discord, 1000 free records each month, enjoy their own log in to the weekly member call, and more! PLUS: You don't have to wait for enrollment to open up again. Email support@landacademy.com for information on how to sign up.
---
Join our Facebook Groups!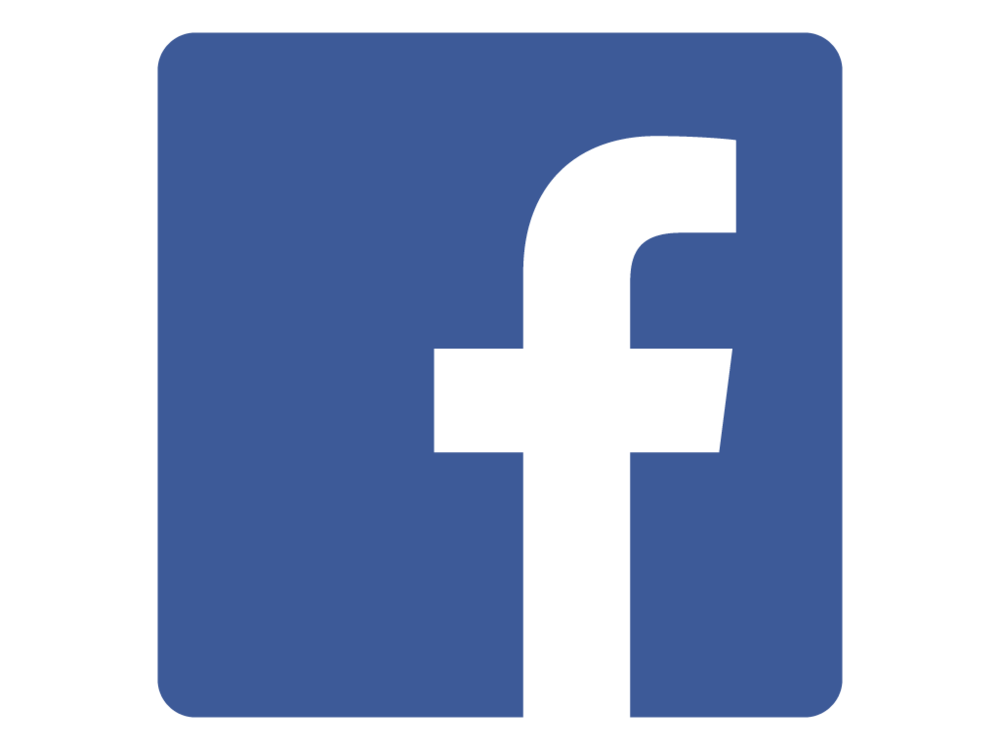 Land Academy: Real Estate Investing (Land Academy)
House Academy: Real Estate Investing (House Academy)
Offer2Owners: Offers2Owners Group
---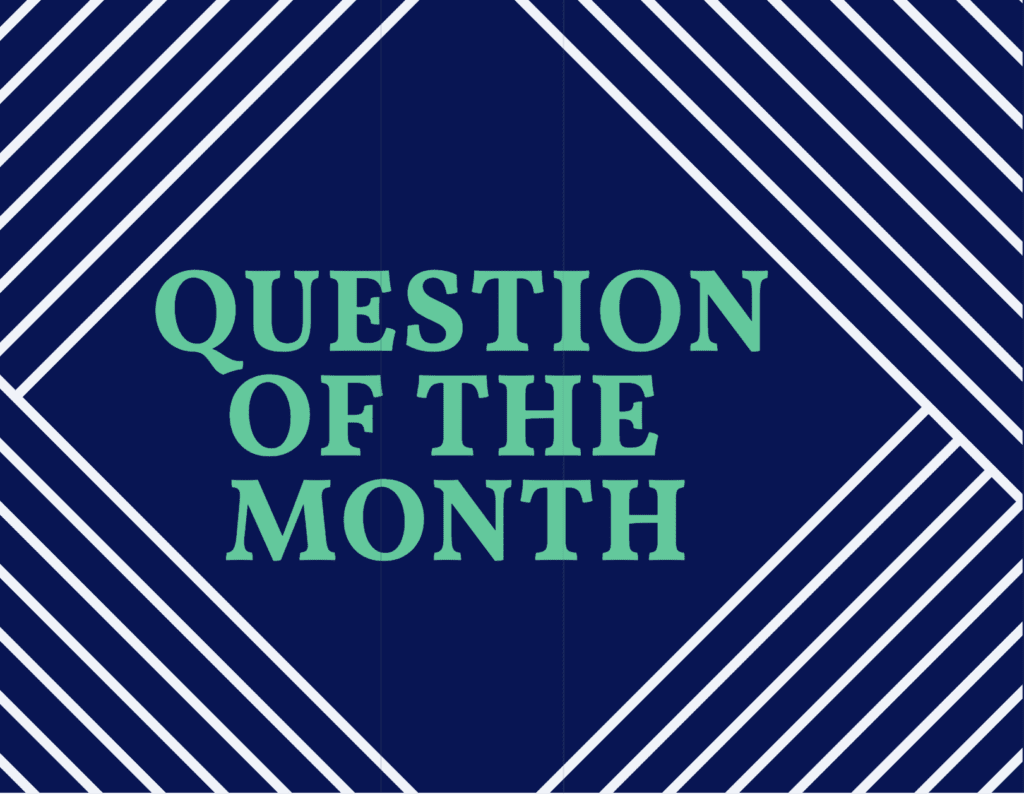 Tony wrote, looking to get estimated selling price per acre in blank county Texas. They do not have many properties for sale and have a few signed purchase agreements most of the properties are between 6 and 12 acres. any support or experience for selling in this county is appreciated. Listen to Jack and Jill give Tony advice on how to dig deeper for data.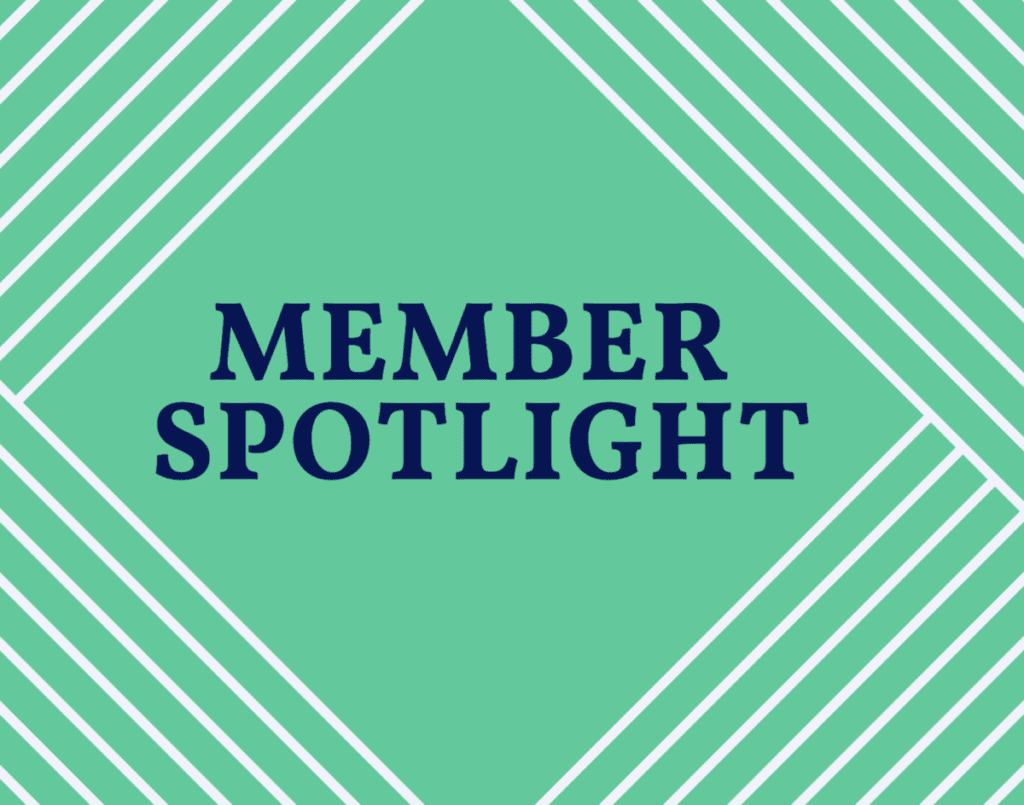 This months Member Spotlight is Josiah Ronco. He's a young Floridan who came to us through Career Path and he's crushing it. He was laid off and joined a different land education program, before finding him community within Land Academy. Watch Josiah talk about his journey from conservative priced mailers to be on his way to net a million this year!
---
REMINDERS:
Don't miss out on Land Academy's Discord Group Chat!
The link to join the discord group chat is in your welcome email.
If you lost your welcome email don't worry, just email support and they will send you the Discord link. We also have Discord chats for the members-only women group and the accountability group.
If you haven't joined in, then what are you waiting for? Our email is support@landacademy.com.
Have Suggestions for Membership?
Is there a site or tool you use that you think we should add?
Want us to develop a certain type of tool?
Is there something missing from our current sites that you want added?
Have specific content ideas?
We're all ears! We're always adding to membership and improving on what we always have, and we know that you have great ideas!
You can always email us at support@landacademy.com with any suggestions or ideas.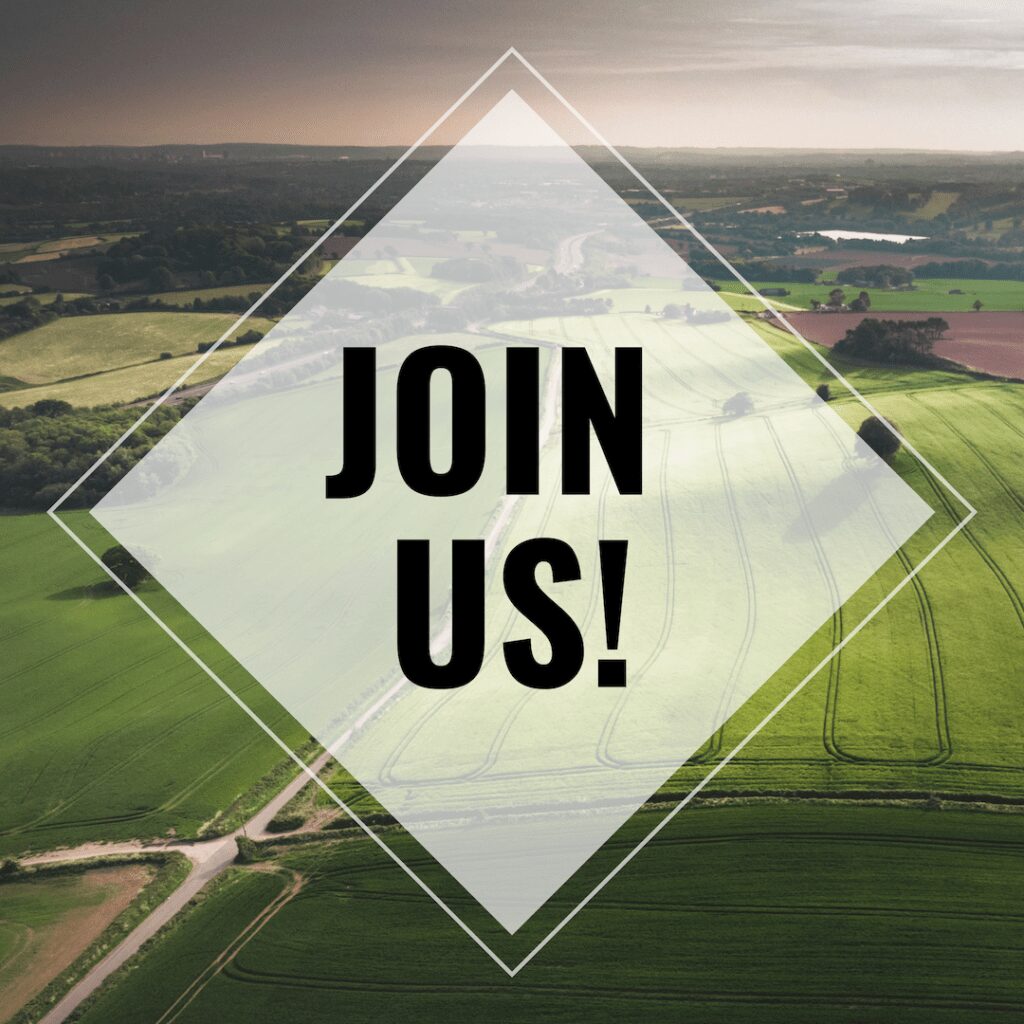 If you aren't a member yet – why not? We would love to have you "in our corner." Visit LandAcademy.com or HouseAcademy.com for more information on joining or to schedule a call with our team.
If you want an opportunity to attend one of the weekly closed member calls to get a taste of what we're about, send an email to support@landacademy.com
---
Have a HOPPY weekend and WE APPRECIATE YOU!
Team Land Academy